What gift do you get for the outdoor lover that already has all of the camping, hiking, and adventure gear they ever need?
Don't worry – there's always new outdoor gadgets or gear that can add something special to their next outdoor adventure!
Here are some of my favorite gift ideas for outdoor lovers, hikers, and campers.
1. ENO Backpacking Hammock
Camping hammocks somehow are both a luxury and a necessity. I love my ENO hammock. It's a great gift for some who loves the outdoors and some relaxing lounge time after adventuring.
2. Personalized Camping Mug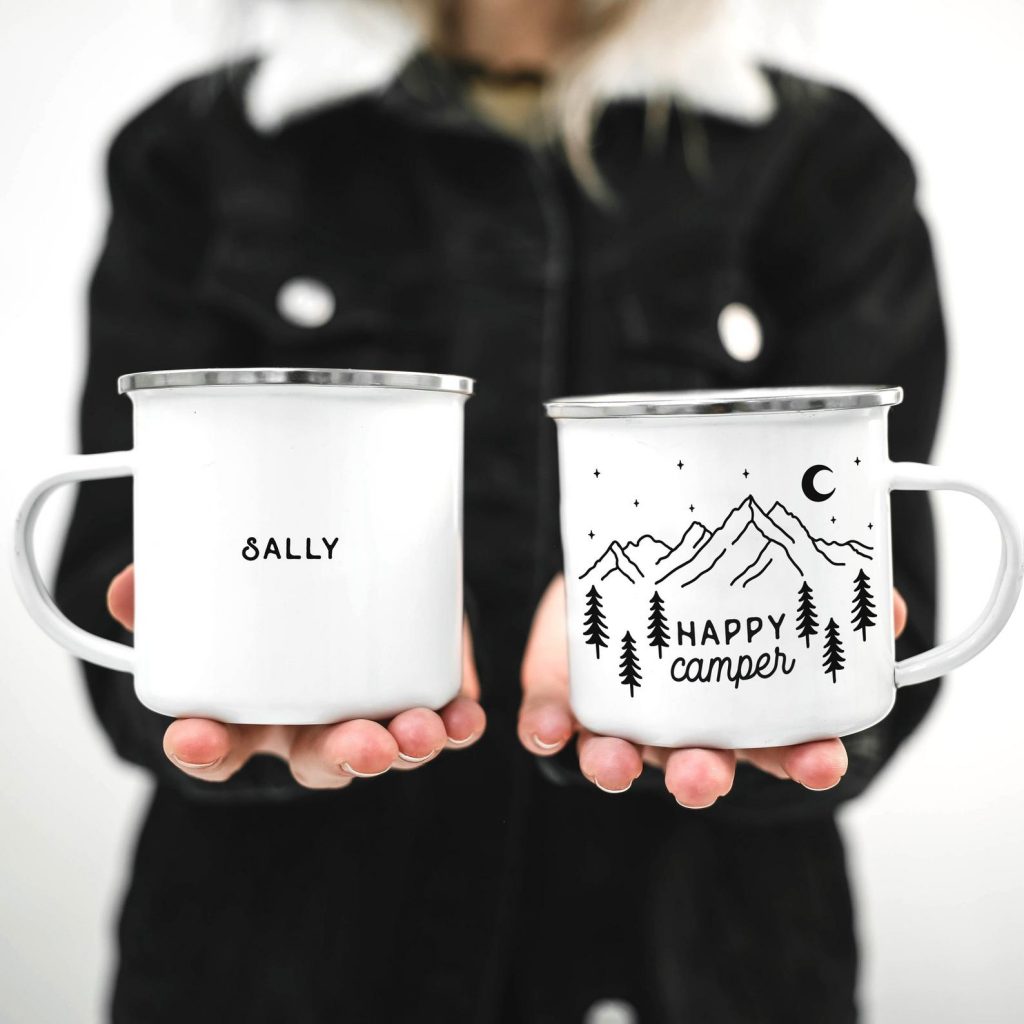 If you've seen my camping mugs on my Instagram feed, you'll already know that they're from ODYSEAstore. I love the designs of this unique camping gift. Include some hot cocoa mix or their favorite coffee for camping for a thoughtful gift.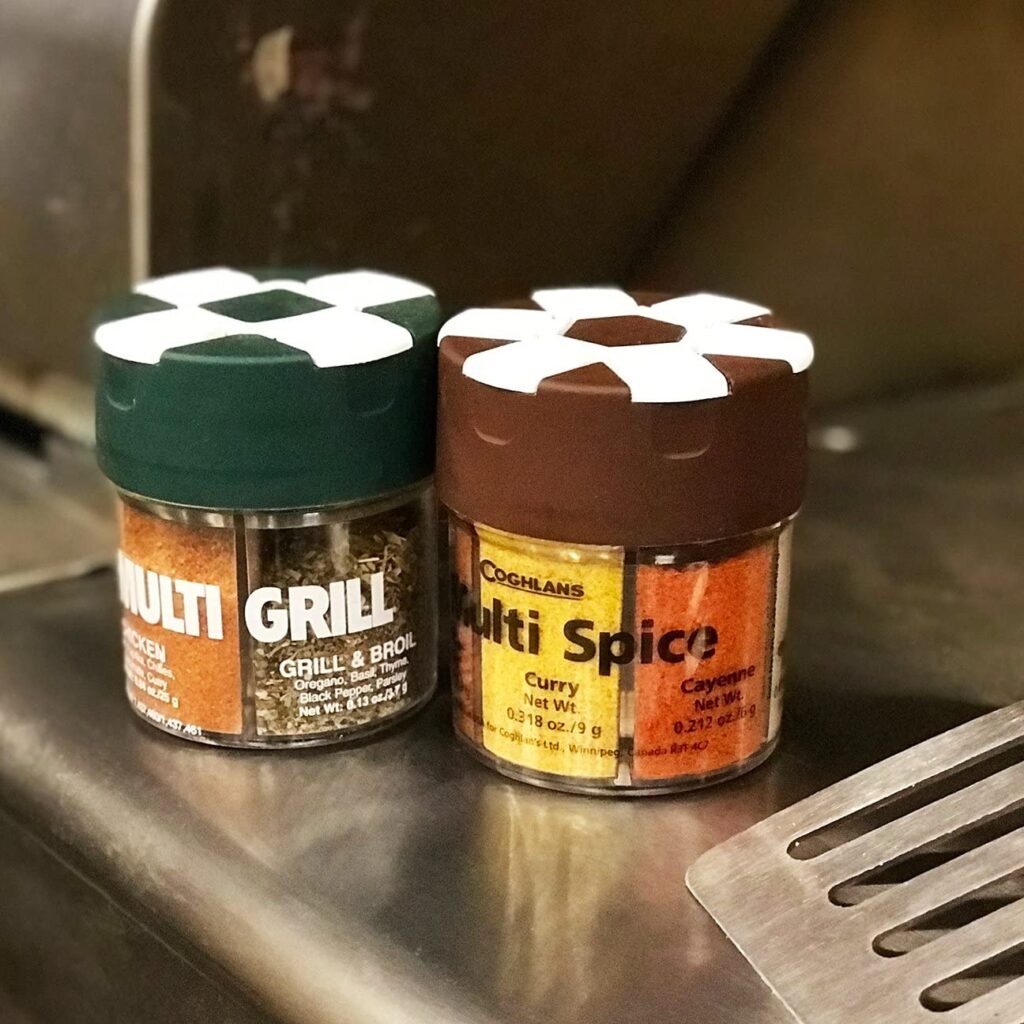 This is a great a great affordable, camping stocking stuffer! It's really comes in handy to have all of your essential spices with you while camping. You can just keep in your camping bin, so you're always ready and packed for your next adventure!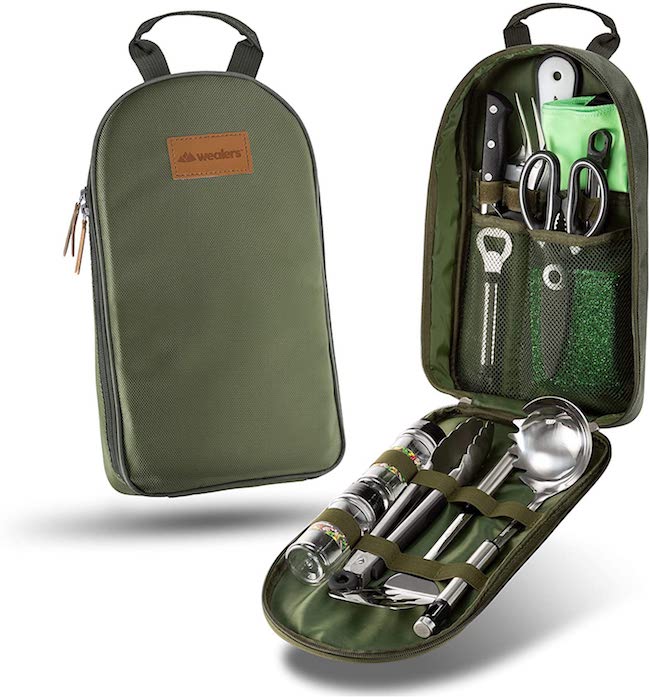 Want more than a stocking stuffer for the camper that loves cooking? Consider this utensil organizer! It comes with all the utensils you need for a camping trip, spice container, and scissors, so you're always packed and organized for your next trip.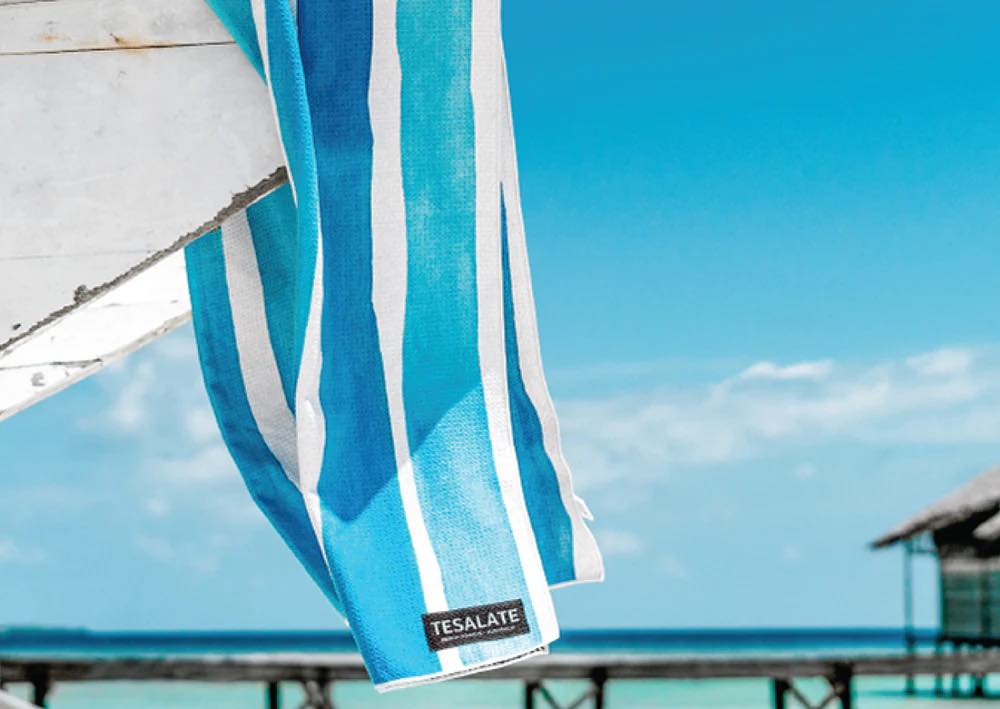 This is a great gift for both the beach and outdoor lover! I love my Tesalate towel for camping and outdoor adventures. This recently made a trip on a rafting trip and was perfect to have a towel that dirt would shake away from. It dries quickly, so you can quickly repack it into your backpack.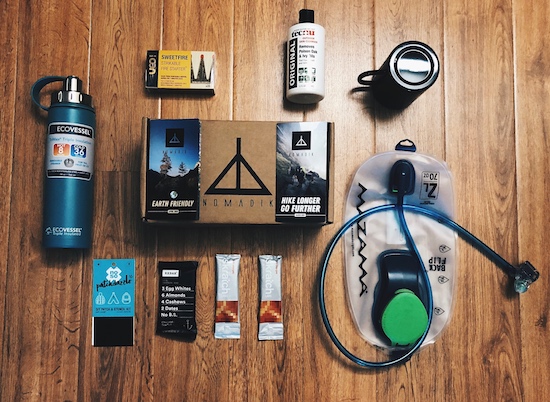 If you just can't decide what to get your outdoor-loving friend, consider an outdoor subscription box. They'll get to try new gear and outdoor snacks every month.
This is a great gift for someone just beginning their collection of outdoor gear. I will note that in my first few boxes I did receive items I already own – like a camping hammock. (They made good items to give to other friends, though!)
This might seem like a random gift, but if you know someone who loves backpacking, they'll also love receiving freeze dried meals. Freeze dried meals get pricey, but it's so nice to have some on hand for your next backpacking trip.
Grab a few different meals you think they'd like to create your own backpacking supply box as a gift!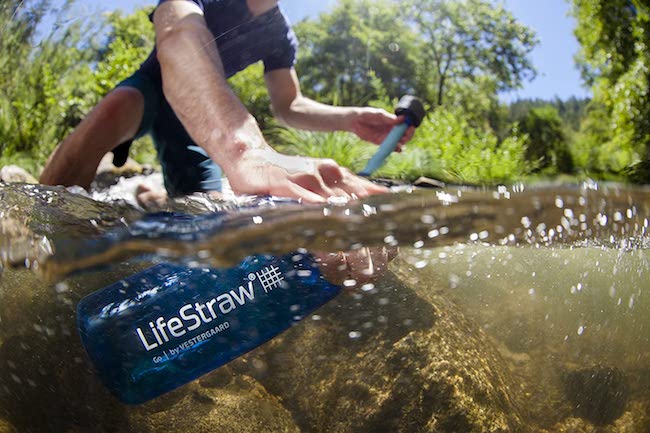 This water bottle filters your water as you drink! It's great for backpacking or travel. An avid backpacker will love it as a gift, since now they won't have to spend time on the trail pumping water through a filter or using iodine drops.
Topo Designs is a local business based in Colorado. I love their designs, and the quality of all the gear is top notch. If you haven't checked them out yet, I highly recommend you do! You'll find a gift any outdoor lover will appreciate.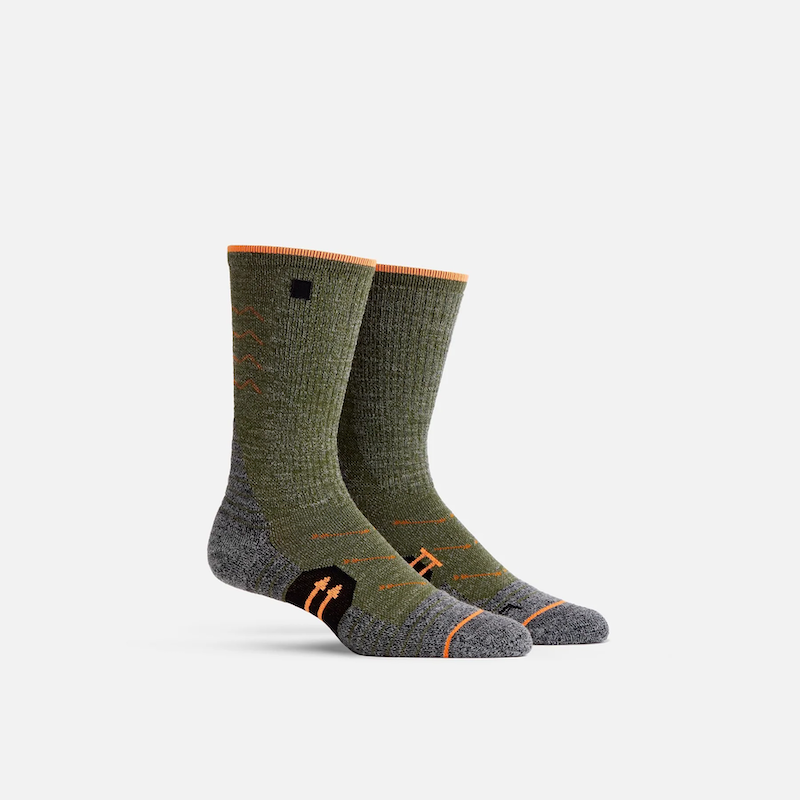 Nothing can ruin a hike faster than bad socks, wet feed, and blisters. WORN socks are made with their Arrowool™ their technically enhanced Merino. These hiking socks are my favorites for both their comfort and durability.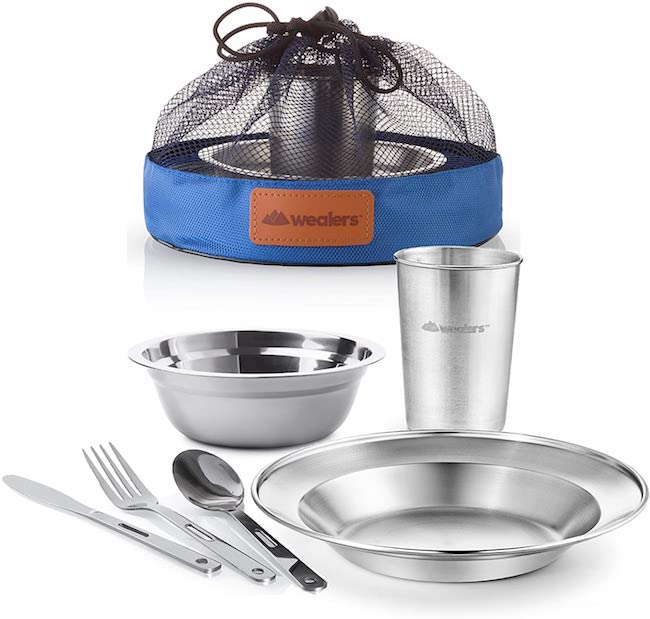 I love my Wealers camping bowls! They accompany me on every trip. Consider giving a new mess kit for someone who loves camping. This is a great gift that won't break the bank. They'll appreciate having dish ware that they can keep in a camp box and always grab and go. The storage back is also a great addition.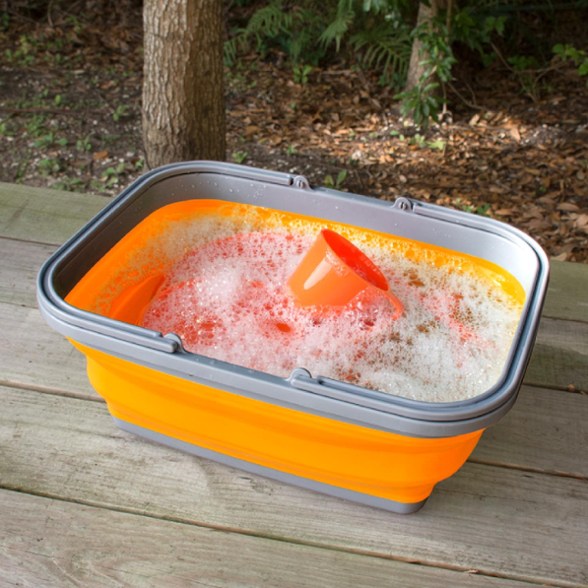 Let's face it – doing dishes while camping kind of sucks. You can make it a lot more pleasant by having a collapsible dish tub! It doesn't take up much space when you go camping, but is great for washing dishes.
If you're camping in a big group, I recommend getting two or three. You can clean dishes like a camping pro using minimal water by having a dirty rinse bucket, soap bucket, and clean rinse bucket.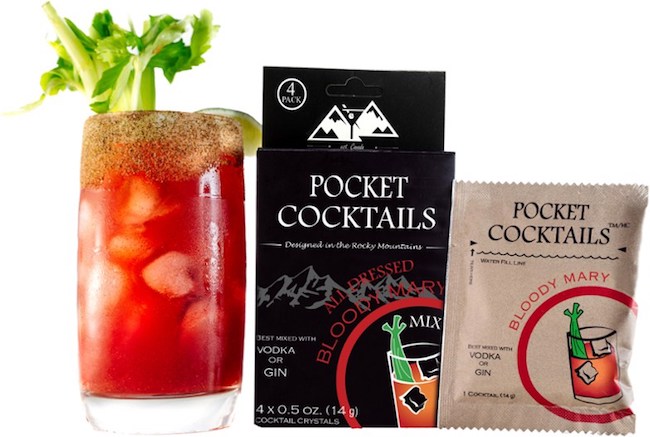 Looking for a fun gift for that person that really has every bit of camping and hiking gear? I bet you they don't have Pocket Cocktails yet! Have a cocktail while backpacking or camping with these fun gifts.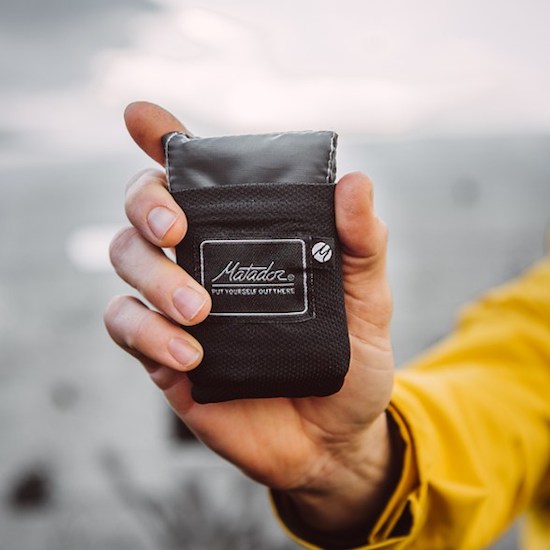 These blankets literally fit in your pocket. They're great for a day hike or to keep in your backpack so you always have a blanket on hand for any outdoor adventure.
A nice set of binoculars is a great gift idea, especially for someone who loves wildlife as well. I've seen quite a few moose in Colorado now, and many of them were from a pretty far distance. Every time I spot one I wish I had binoculars!
Here's a practical gift that any outdoorsy person would love. Having a good multi-tool on camping trips or other adventures is always handy. Plus, they can use this for far more than just camping!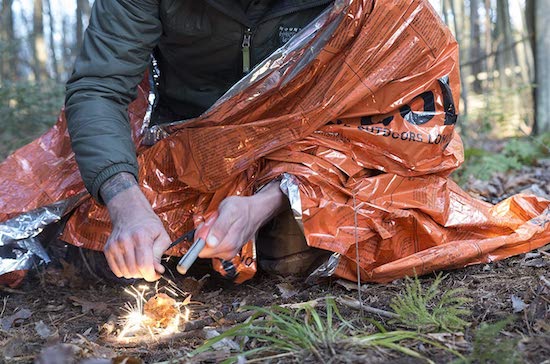 This is a fun emergency survival gift idea that would make a great stocking stuffer! The flint rod will last long enough to start over 100 fires.
Love to pack picnics on hikes? This cooler backpack is great for day hikes and picnics.
This is a gift for someone who loves the water! An inflatable kayak makes a great addition to any camping trips by a lake. They are a lot more affordable than a standard kayak and easier to transport for camping trips or other adventures.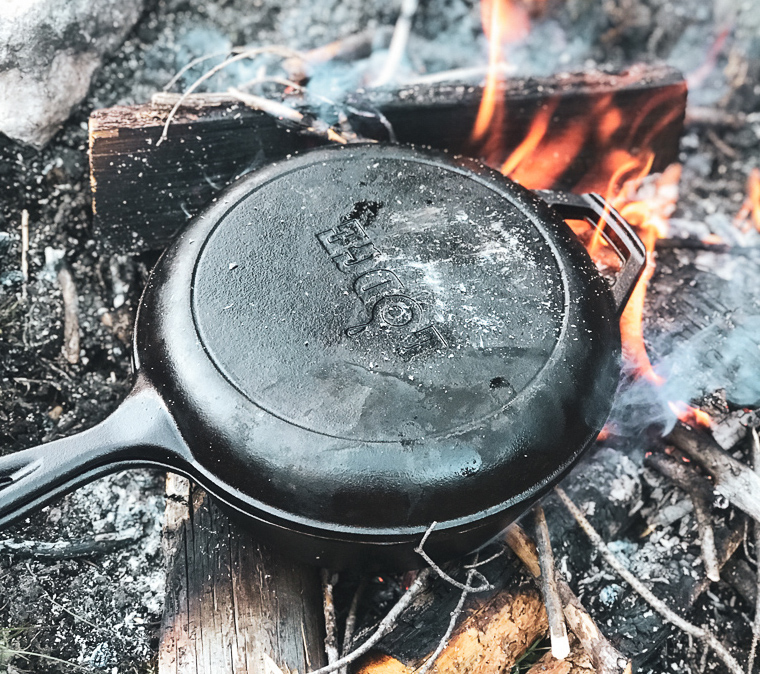 Every camper needs some quality cast iron. I personally love this multi-cooker. You can use it as two skillets or combine them as a dutch oven to cook directly in your campfire embers. Looking for inspiration on what to cook? Check out all of my camping recipes too!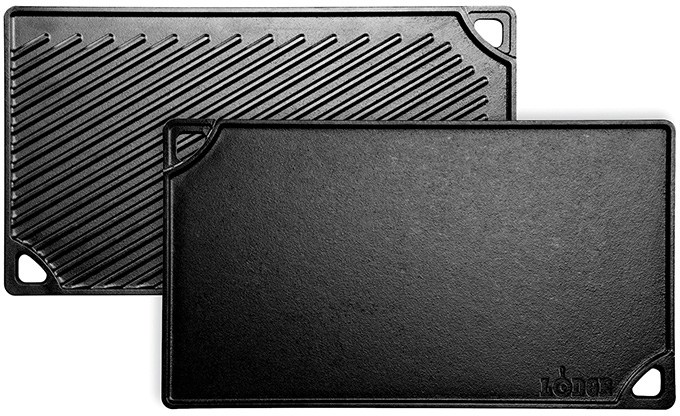 If they already have a dutch oven, try to check if they have a griddle yet. These are great for "grilling" on your camp stove or just to make pancakes for breakfast!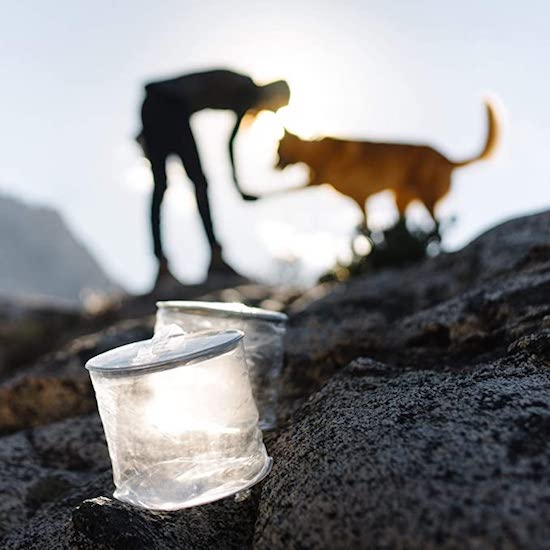 This inflatable lantern is also solar powered! I love these on my camping trips! Charge them during the day and use them at night. Also, since they are inflatable they don't take up much space in your backpack or camping box.

For a camping headlamp that has 300 lumens and is lightweight, Black Diamond is the way to go! Your camping/hiking lover will appreciate this for when their hands are full or they have to get up during the night.
Do you have any favorite gifts for outdoor lovers? Or what's your favorite bit of gear? I'd love to hear about it in the comments!