For most of my childhood, I was in Girl Scouts. My love for the outdoors and camping started with a combination of family camping trips and Girl Scout camps.
As a Girl Scout, I picked up some of my favorite camping hacks. Things like how to wash dishes at your campsite correctly, while protecting the natural environment or how to cook over a campfire.
One of the classic campfire meals we cooked were silver turtles.
Silver Turtles were so simple & easy for a big group. Simply wrap meat & veggies in aluminum foil. You roll the top so you could easily grab the foil with tongs. You simply place the silver turtles in hot coals to cook.
Silver Turtles are great for large groups because they're really customizable. We never worked with a single "recipe". Instead, you simply use a mixture of vegetables, protein, and seasoning. Then, customize it for your preferences! Here are a few ideas of what you can put in your silver turtles.
Protein
Chicken breasts were the go-to for our silver turtles. Other ideas include beef patties, salmon, tilapia, pork chops, steak, ham, or extra firm tofu.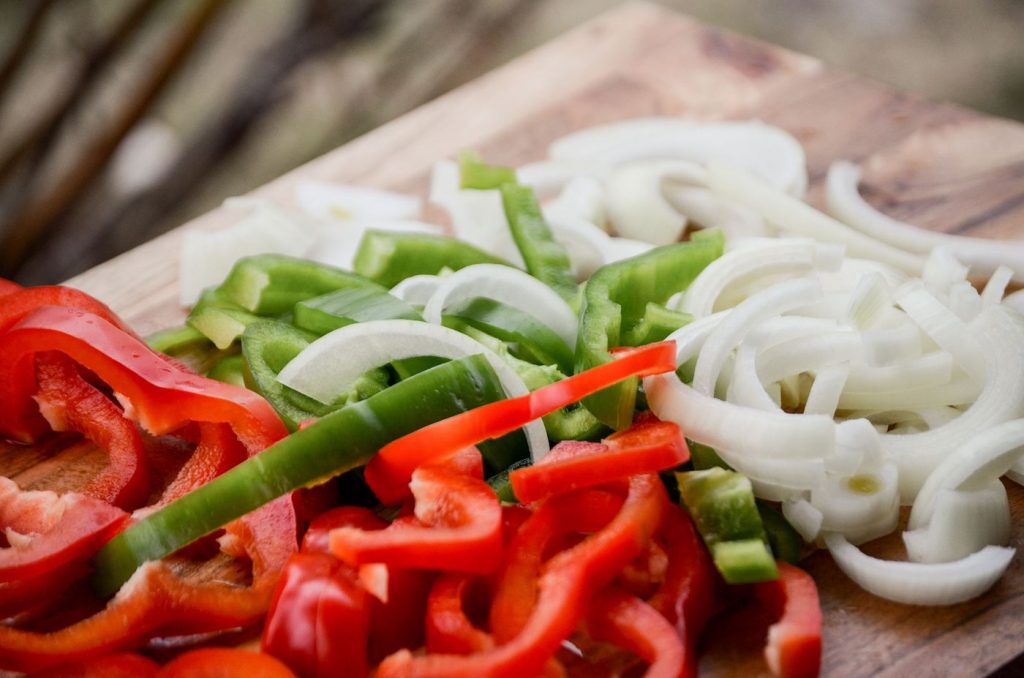 Vegetables
The trick to the vegetables is to cut them according to how quickly the protein will cook. For example, when making steak in a foil pack, I love adding potato. But since steak will cook quickly, you want to cut the steak into large 2-inch chunks, and the potatoes should be diced into about 1-inch pieces. This allows for everything to cook together.
In short – plan your vegetables according to how quickly your meat will cook. If you're making a fish, which cooks very quickly, asparagus or broccoli are a great addition since they also cook quickly.
Great vegetables you can include in your silver turtle include squash, zucchini, peppers, onions, potatoes, asparagus, or broccoli. You can use almost any vegetables in season for your foil pack!
Seasoning
Seasoning possibilities are equally endless! You can marinate your vegetables and protein in your favorite marinade or sprinkle your favorite seasonings.
Some of my favorite seasonings for a silver turtle include barbeque sauce, steak sauce, lemon pepper, cajun seasoning, Mexican seasoning. Or I simply combine some favorites like garlic powder, onion powder, salt, pepper, and oregano.
Silver Turtle Recipe Ideas
Now, if you want to use a more "set" recipe, I've created a few of my favorite foil pack recipes. Instead of cooking on a grill or oven, foil pack recipes can be adapted as a silver turtle. Simply roll the top for easy grabbing, place in fire embers, and voila – you have a delicious silver turtle!
Combine chicken, peppers, and onions with cumin, chili powder, and a bit of hot sauce, for these easy fajita foil packs on your next camping trip. Read the full recipe here.
This might be my favorite silver turtle recipe. It is SO good. Marinate the steak briefly with Worcestershire sauce, pepper, and garlic. Then toss with small diced golden potatoes. Read the full recipe here.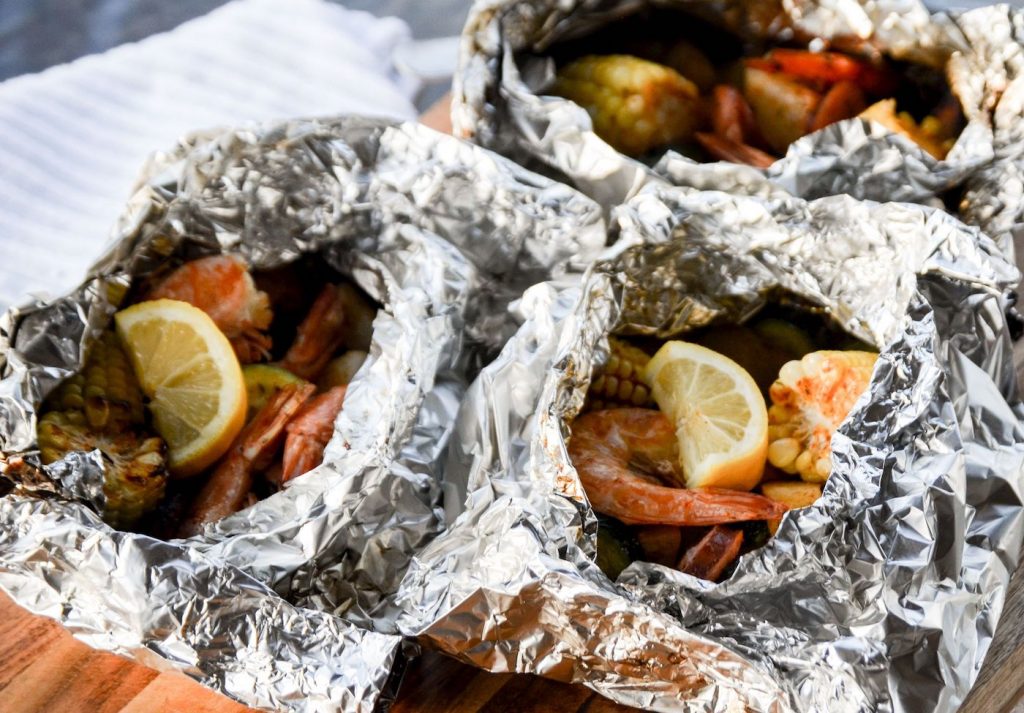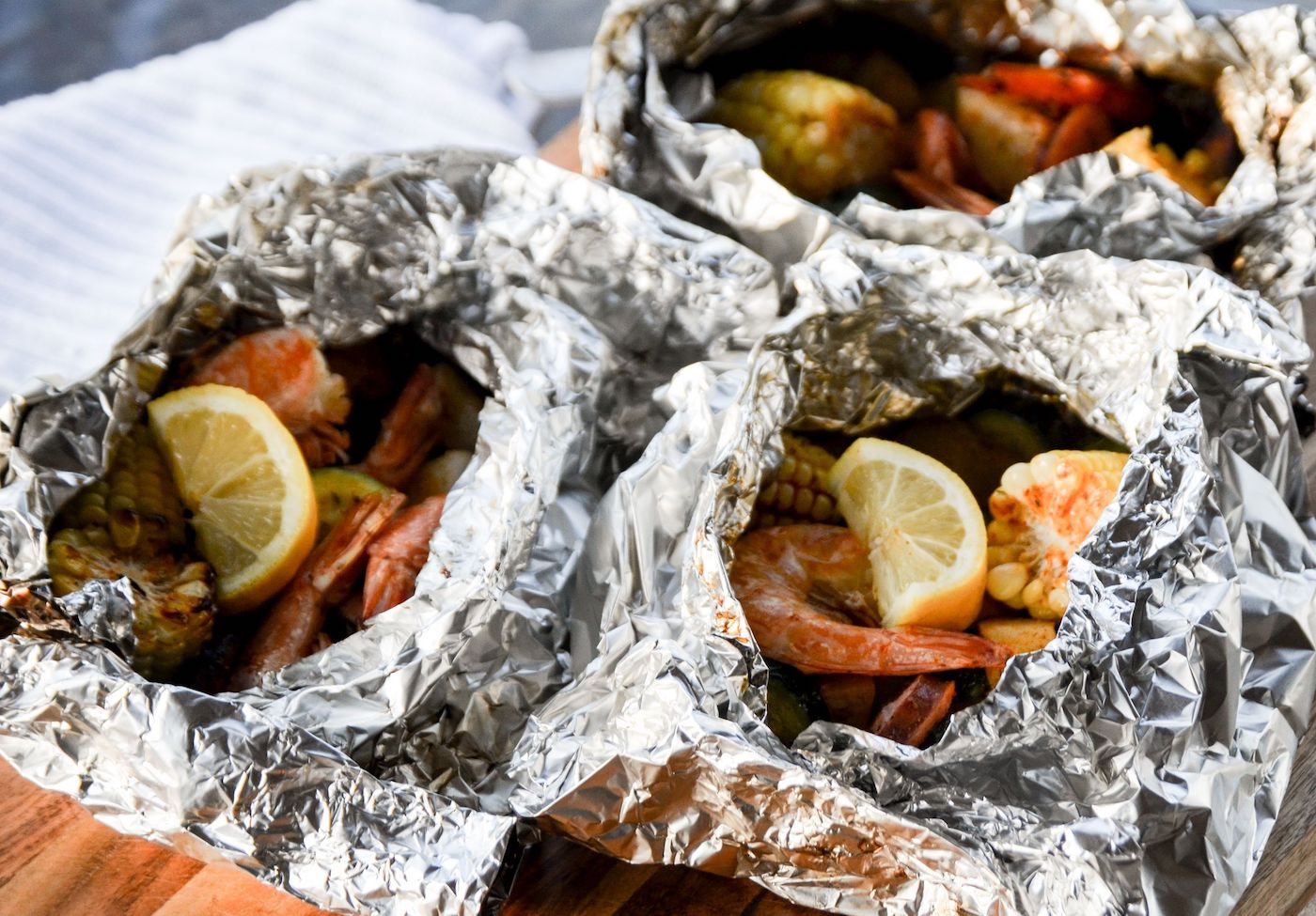 You can adapt these cajun inspired silver turtles to fit even picky eater! We used corn, potatoes, zucchini, and some peppers as the vegetables. Then add kielbasa sausage and shrimp. Top the entire silver turtle with cajun seasoning. Read the full recipe here.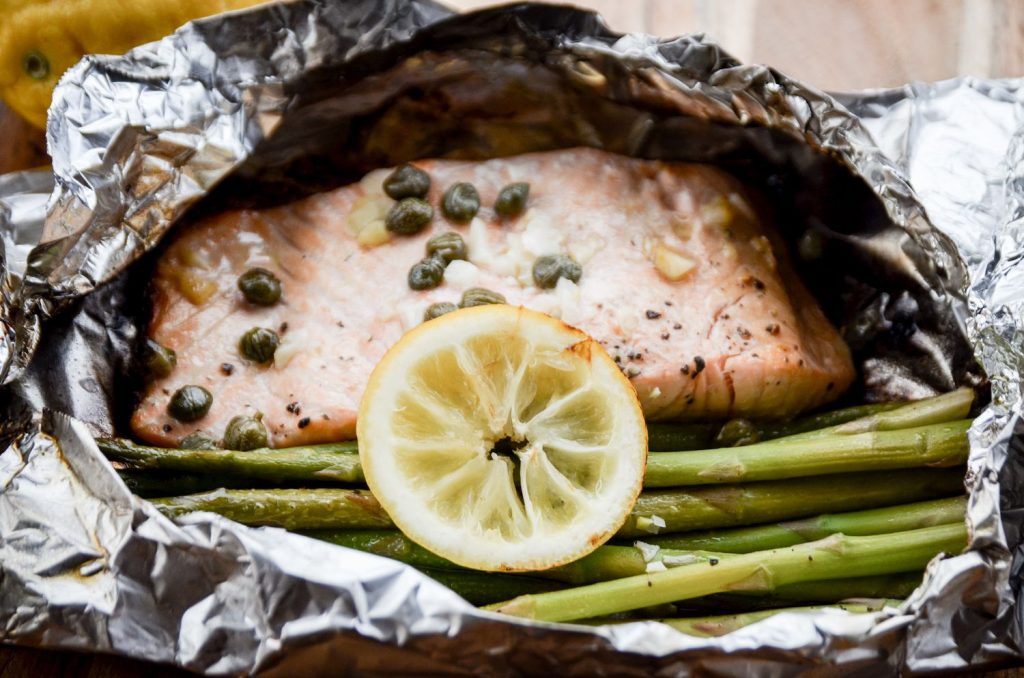 I love salmon. Combine it with asparagus, and mmm – my favorite fresh, healthy meal for a car camping trip!
This recipe is really simple – you don't need to bring your entire spice cabinet with you to prep these on your next camping trip!
What's your favorite silver turtle recipe? Do you prefer using a recipe like those above, or making DIY silver turtles? I love when there's a "buffet" of potential fillings for a group to choose how they want to fill their silver turtle.
Let me know in the comments! I love hearing what readers are making on their camping trips.