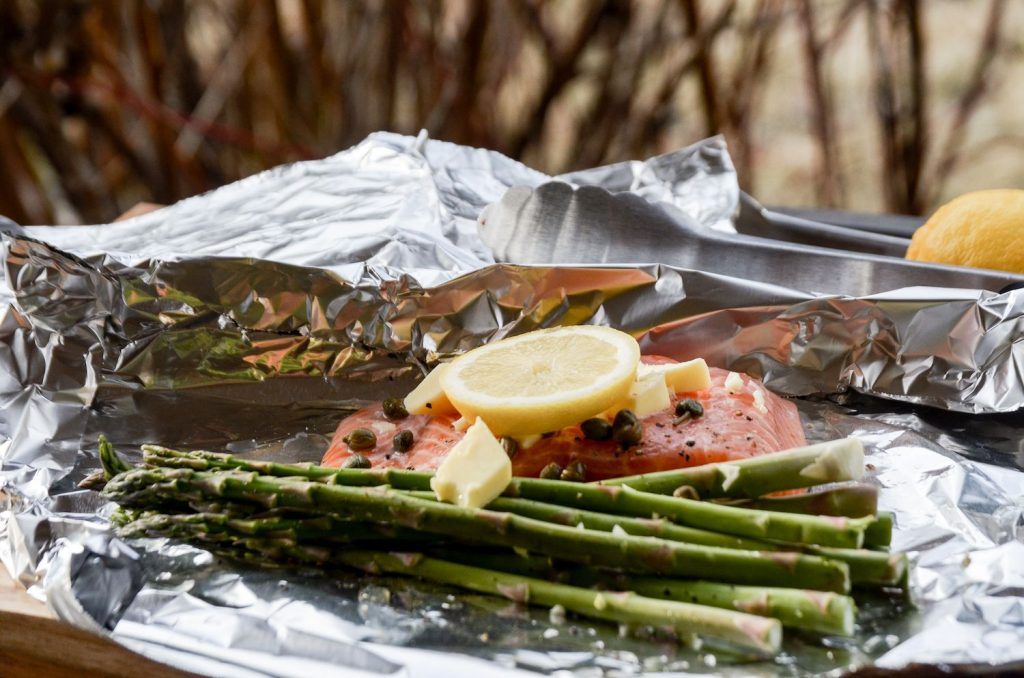 Foil packets are the best camping meals!
You can prepare them ahead of time and toss onto campfire coals or the grill. Or, make them at your campsite.
The best part? Easy cleanup! No messy dishes to scrub down. We eat straight out of our foil packets.
This recipe is the ultimate "gourmet" recipe in my opinion. Anything with capers and asparagus always seems fancy to me. And if I may say so myself, this recipe is worthy of a steakhouse.
The trickiest part with foil packet recipes is that different foods cook at different rates. For example, there's plenty of tasty foil packet recipes with chicken. But I sometimes struggle with having all my veggies burnt to a crisp by the time the chicken is done.
Both the asparagus and salmon in this foil packet recipe cook at about the same rate, making them the perfect combination for a foil pack dinner.
You can cook this recipe directly in campfire coals or make it at home on your grill.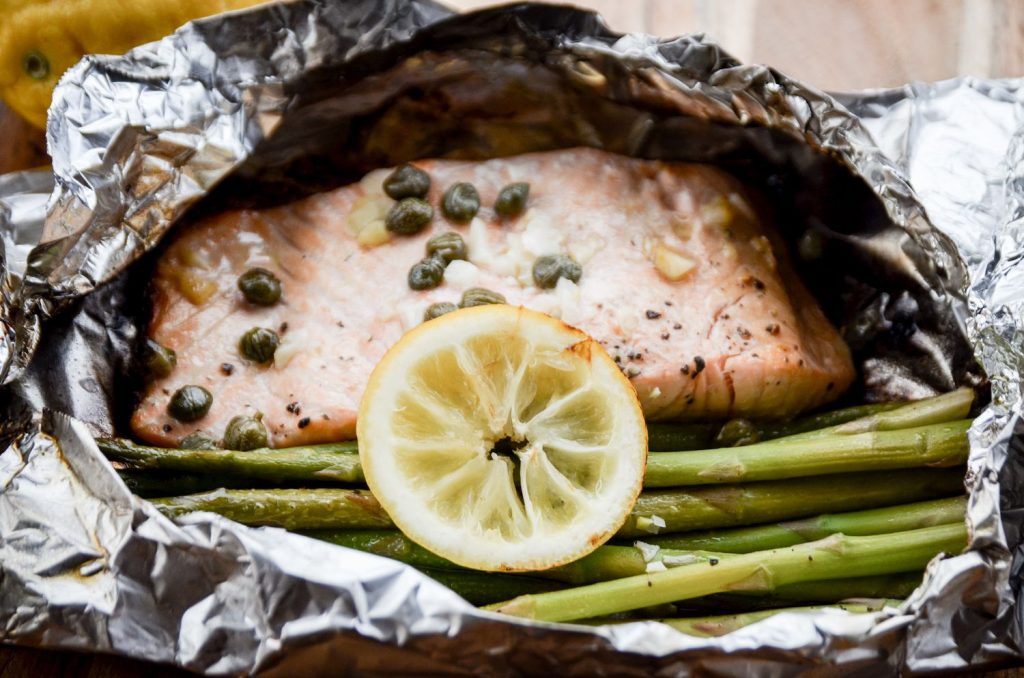 How to cook salmon in a campfire
Food is best cooked over hot embers! Build your fire and let it burn until you have a good bed of coals that you can bury the foil in. The foil will help lock in the heat so the salmon cooks evenly.
It should only take 10-15 minutes in a hot fire, but fires do tend to cook more unevenly than a grill, so be sure to check your salmon.
Be sure to bring long metal tongs on your trip so you can easily take the foil packet out of the fire.
If you're packing for a light camping trip, I've made this without the garlic too when I don't want to spend time chopping at the campsite.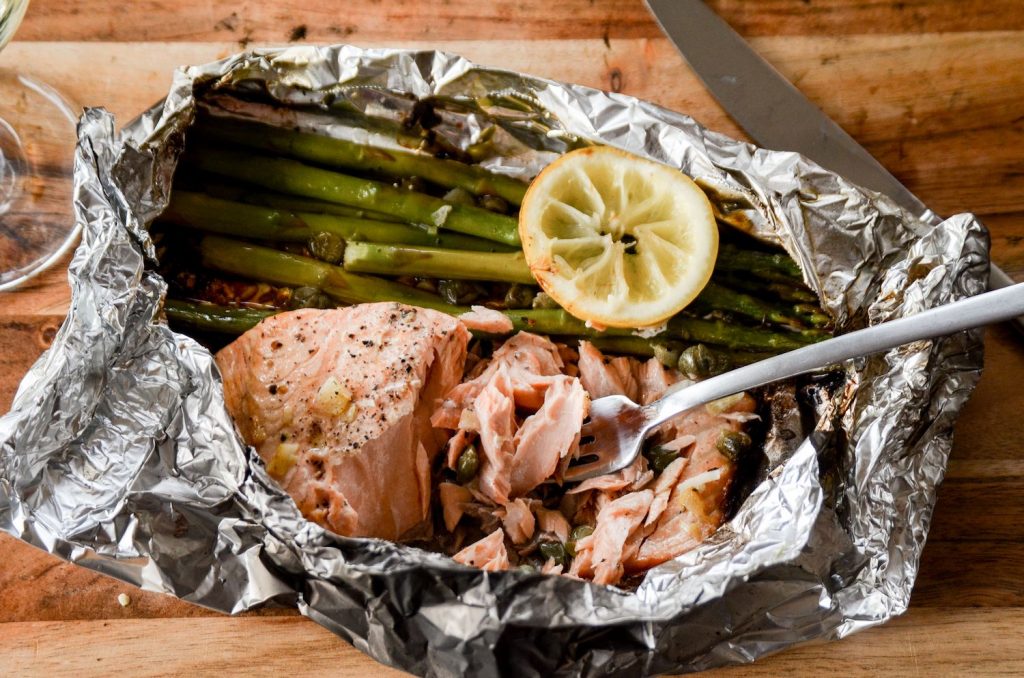 How to cook on the grill
The recipe can be cooked on a grill just as easily!
Place the salmon foil packet on the grill and cook for 12-15 minutes until the salmon easily flakes with a fork.
We ate our salmon & asparagus straight out of the tin foil pack ( yes – no clean up!)