Looking to take a dip somewhere this summer?
It's been hot these past couple weekends here! I had a goal this summer to explore new places. Most recently, I've been exploring new swimming lakes around Colorado to get outside and go to the "beach."
We might be in a landlocked state, but there's plenty of beautiful lakes within an hour of Denver, Fort Collins, and Boulder. These lakes have a built-out beach areas for you to sunbathe, relax, and swim!
While you can find some beautiful alpine lakes on a hike, most are too cold for swimming (or swimming isn't permitted at all.) So here I've rounded-up a few of the best lakes in Colorado for swimming.
These 8 beautiful swimming lakes offer beaches, water sports and more.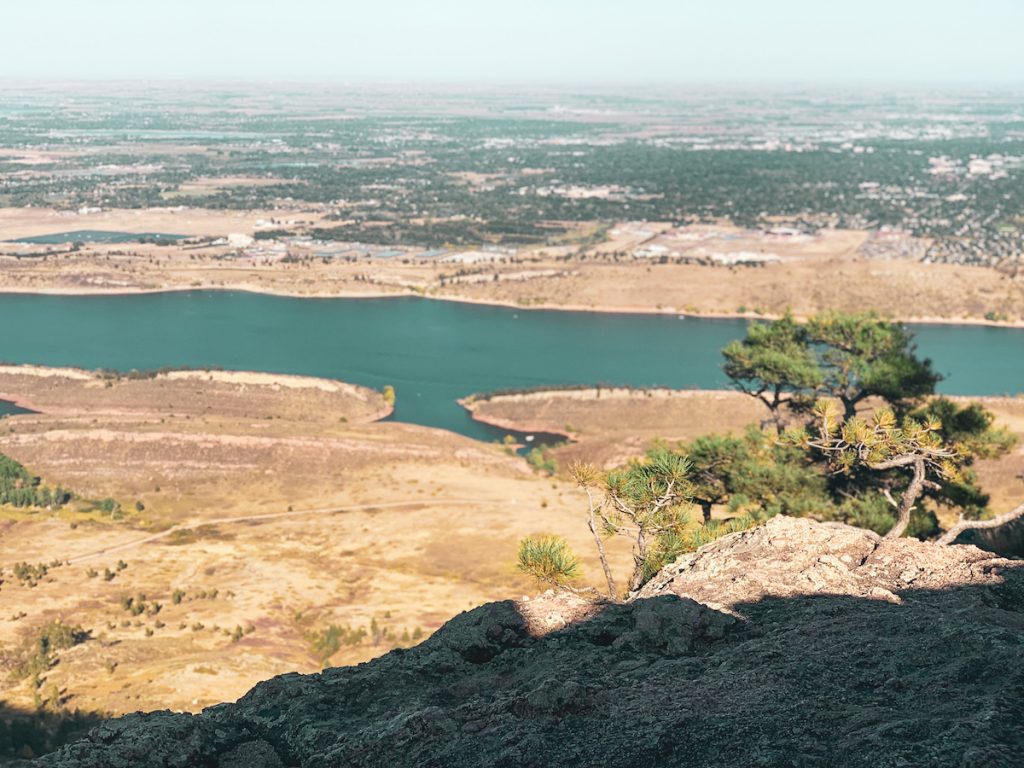 Yes, this is first on my list of best Colorado lakes for swimming!
Why? It's beautiful, plenty of space to explore, and the one closest to my house (so, the lake I've visited most often in Colorado.)
If you go to Horsetooth Reservoir often, I recommend considering the Larimer County Parks annual pass. It gives you access to Horsetooth Reservoir and Horsetooth Mountain Open Space, as well as other natural spaces maintained by the county. Both places charge $9 for parking and the annual pass is $90.
Since Horsetooth is so close to us, we definitely get our money's worth with the annual pass!
You can find some free parking on the street near Horsetooth and then walk down to the lake. There is a beach area, but I recommend walking along the lake's trail to find your own secluded spot to hangout and swim in this scenic lake. In short – this lake is accessible and easy to find your own spot if you're willing to walk. Otherwise, there are plenty of beach locations near the parking areas too.
Lory State Park is also next to Horsetooth. You can easily park in Lory State Park and enjoy Horsetooth – though on a nice day, this area can get crowded.
Location: Fort Collins, Colorado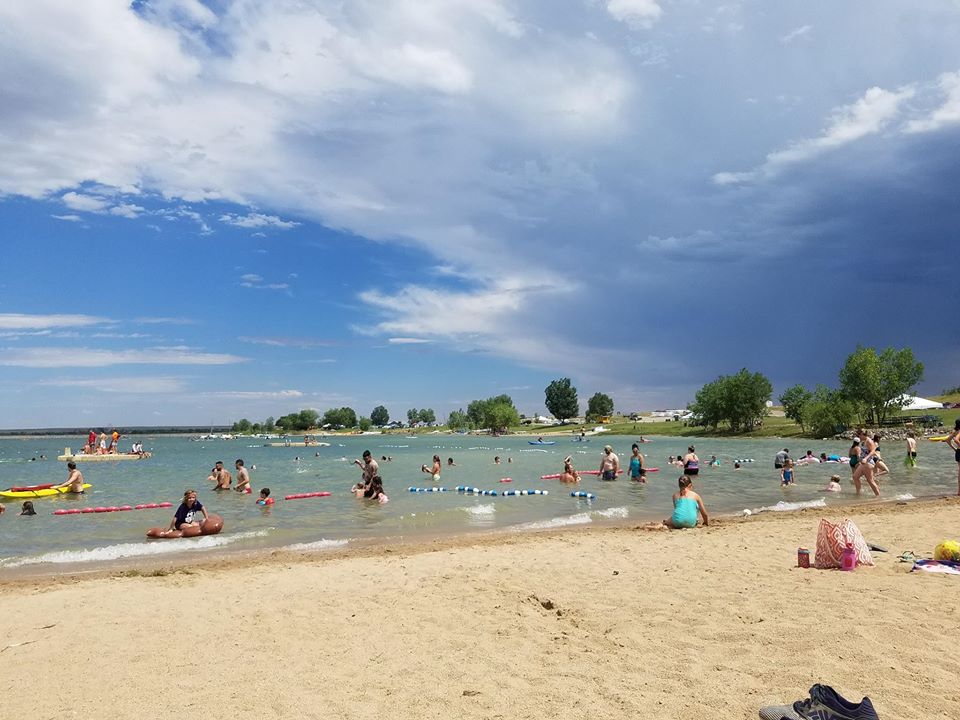 Boulder Reservoir feels the most like going to the beach! Partially because it's often quite crowded. You'll find sandy beach areas and picnic tables in the area. There is an entrance fee of $9 for an adult. The entrance fee is only during the summer months. After Labor Day, there is no fee.
Location: Boulder, Colorado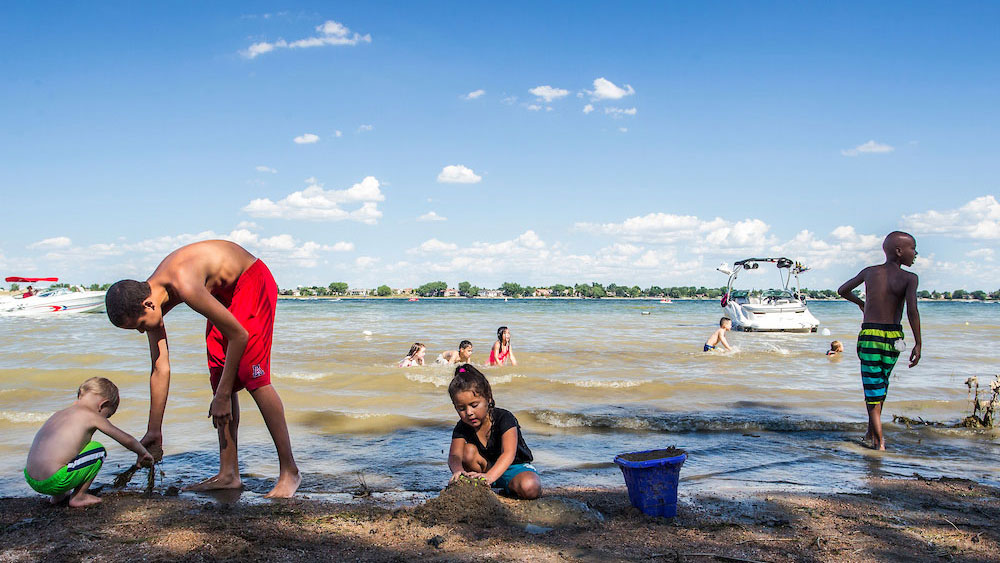 Boyd Lake in Loveland is only an hour north from Denver and has pretty beaches and picnic areas to enjoy a day in the sun.
Location: Loveland, Colorado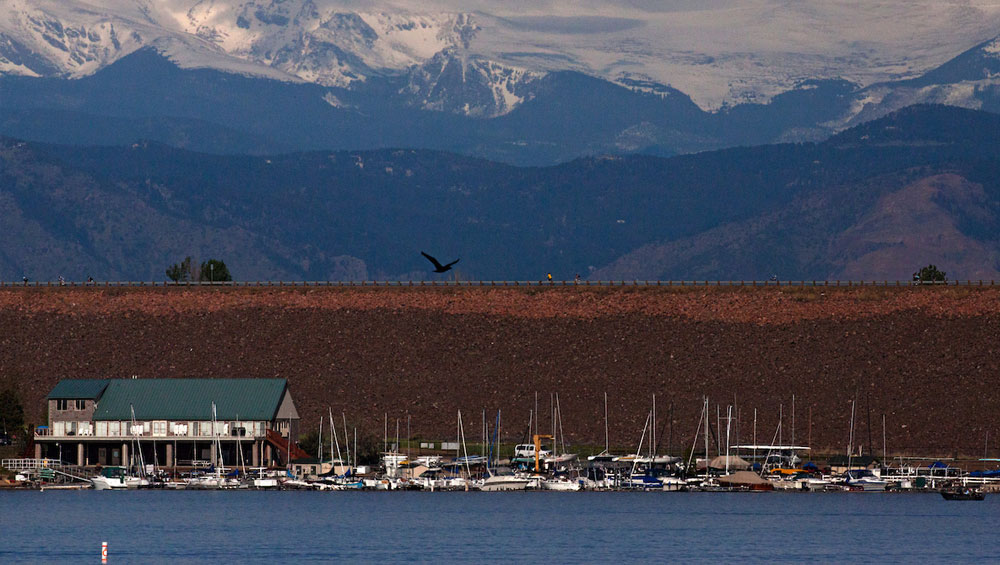 For a lake that's super convenient to Denver, check out Cheery Creek State Park. You can enjoy a day swimming, or rent everything from paddle to pontoon boats to enjoy a day cruising on the lake.
Location: Aurora, Colorado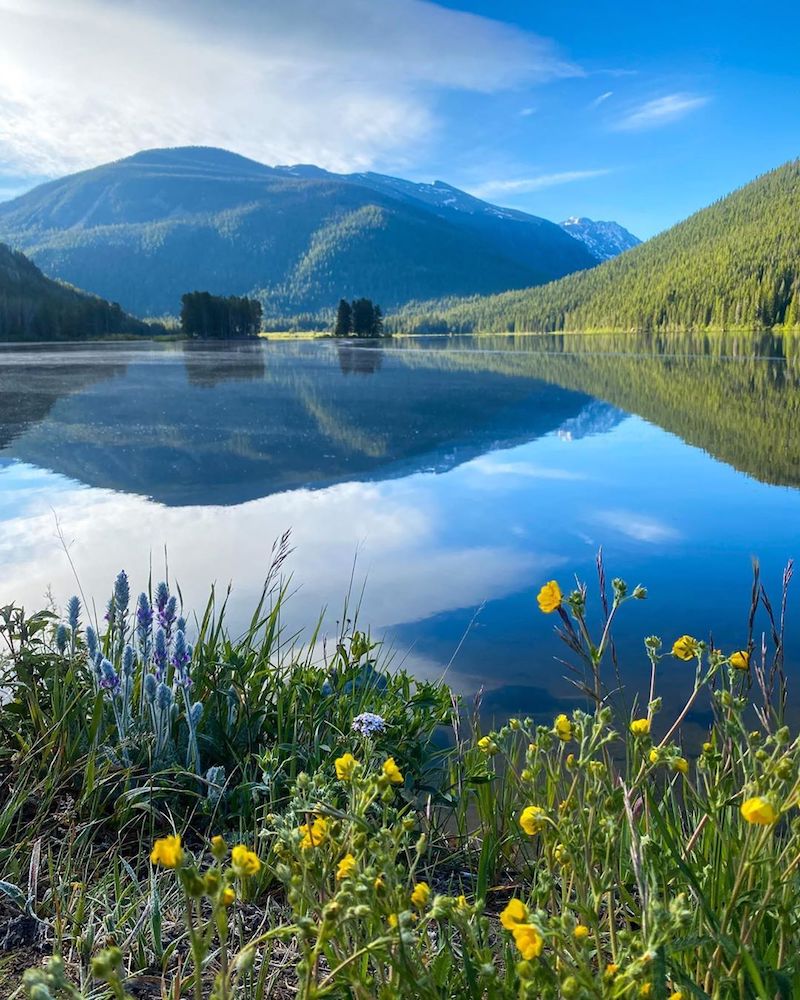 A little under 3 hours from Fort Collins, Colorado, this is a beautiful swimming and boating spot right in the Rocky Mountains. It's just outside of Rocky Mountain National Park. Not only do they have sandy beaches, but you can also rent kayaks, paddle boards, and boats here.
Location: Grand Lake, CO
Looking for a lake off the beaten path and without a crowd? Grayrocks Reservoir is just 2 hours north of Fort Collins, and about 3 hours north of Denver in Wyoming.
Location: Wheatland, WY (Google Maps)
Located in Bear Creek Lake Park, this lake is right outside of Denver. Paddleboats, canoes, kayaks, sailboards and paddleboards are available for rent or you can just relax on the beach and soak up the sun. There are also picnic shelters available to snag if you get there early before the crowds. There is no lifeguard on duty so swim at your own risk!
Location: Lakewood, Colorado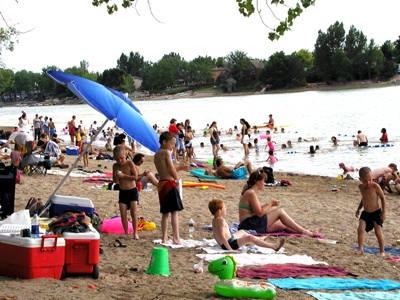 This lake offers fun activities for all. Located in North Lake Park, Lake Loveland features a swim beach as well as a park with train, playgrounds, tennis courts, basketball courts, an amphitheater, and general outdoor fun. Go fishing or picnicking with your family here during the summer!
Location: Loveland, Colorado
Bonus: Dillon Reservoir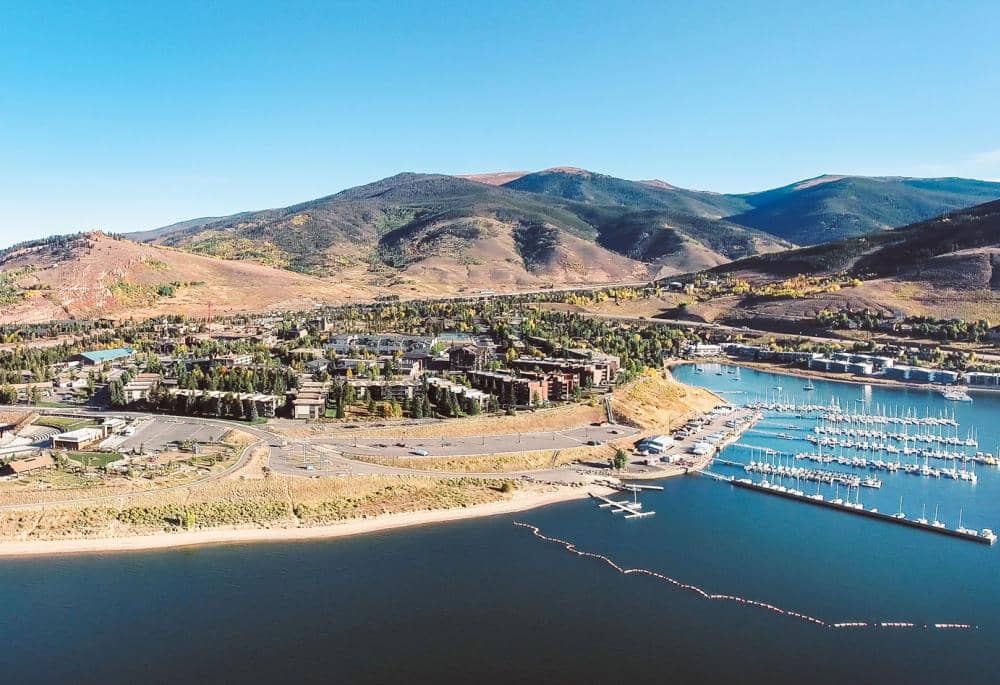 One of my other favorite lakes in Colorado is Lake Dillon. It's just off I-70, an hour west of Denver. But, there's one thing you should know –

Can you swim in Lake Dillon? No. Lake Dillon is part of the Denver Water system, and is off-limits to swimming due to guidelines that restrict swimming in drinking supply water. However, you can paddle board, kayak, and sail in Lake Dillon.

But if you want to swim, you should check out one of these other nearby lakes above! Plan a day with the family! Throw together a picnic and visit one of these fun lakes.

Those are my favorite swimming lakes and beaches near Denver and Fort Collins! Do you have a favorite? Let me know in a comments. I'm looking forward to exploring some alpine lakes next to share those with you too!

Need to cool off this summer? Colorado may be landlocked, but we have some "beaches" of our own. Here are 6 of my favorite swimming lakes nearby.