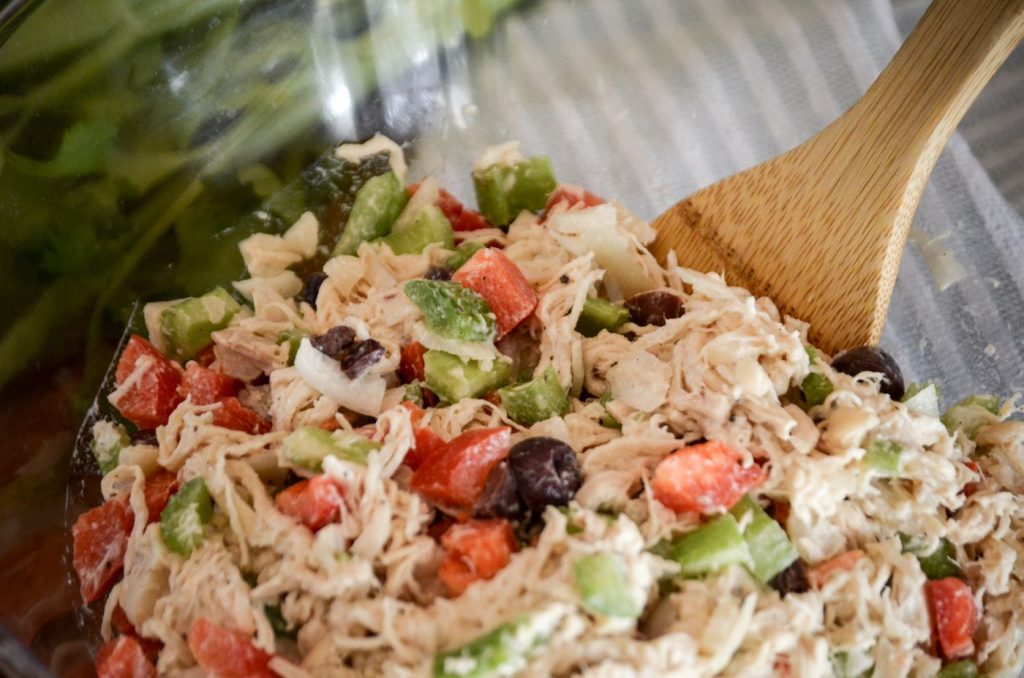 Most of this blog is dedicated to camping and backpacking recipes, with a sprinkle of my favorite hikes and camping spots.
But, I do a lot of meal prep too. And it seems like a shame to not share some of my favorite prepped lunches and picnic ideas.
This chicken salad is inspired from my grandmother's recipe. Every time she makes chicken salad, there seems to be new veggies packed into it. It depends a lot on what she has around the house.
I love this fluid style of cooking. Typically my cooking only involves throwing a mixture of this and that into a dish and – voila!
As I've started to create my own recipes, I've forced myself to keep a cooking journal where I write down and measure exactly what I add to a recipe. This amount of precision certainly isn't my normal cooking style, but is necessary to accurately share what I'm creating! I don't think anyone particularly wants to read a recipe that says " a bit more than a cup of this and however much you want of that!"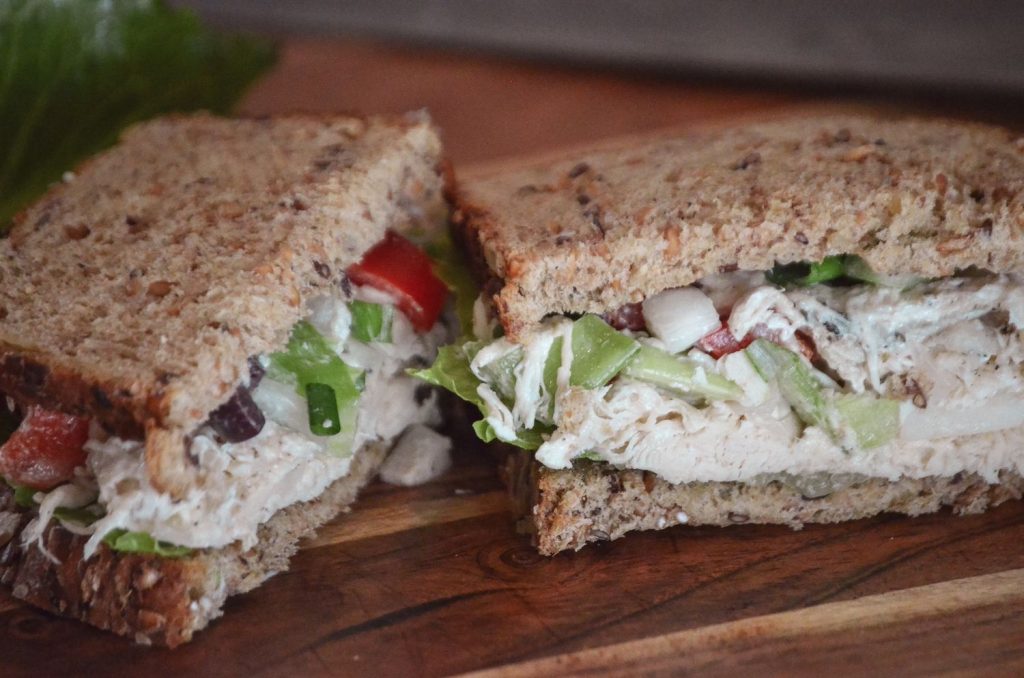 This chicken salad is packed with a variety of veggies. I especially love the water chestnuts to give the chicken salad an extra crunch.
Simply chop up the veggies, shred the chicken, and mix!
How to Make the Best Shredded Chicken
You can use rotisserie chicken for the shredded chicken or make your own.
I make the best, tenderest shredded chicken in the crockpot. Place two chicken breasts in the crockpot. Add in a cup of water or broth (enough to just cover the chicken). Then sprinkle in thyme, onion power, some salt and pepper.
Cook on high for 4 hours, or low for 6-7 hours. Drain most of the liquid and then use two forks to shred. The chicken should easily fall a part into tender, perfect chicken salad chicken.