Simple recipes for backpacking are my favorite. This backpacking recipe only requires 4 ingredients and cooks quickly, so you don't have to waste any fuel.
While there are freeze-dried meal bags that I like, sometimes I just want real good food while backpacking.
We made this recipe on a weekend backpacking trip, and it was perfect! Gnocchi cooks quickly, making it great to save on fuel, but as far as pasta goes, it heavy for a thru-hike. But, let's face it… if you have this in your backpack, it's going to be the first thing you want to eat! 🙂
Pesto for Backpacking
Pesto is calorie-dense, packed with flavor, and can go on a lot more than just pasta! I'll spread it on sandwiches, crackers, dip pretzels, and more…. making it a great addition to my backpacking food supply.
Since this was just a weekend trip and we were cooking for friends, we brought a full jar of pesto. If you look around your grocery store, you can find pesto in plastic jars to cut down on weight.
You also have additional lightweight alternatives for backpacking with pesto.
Pesto Packets: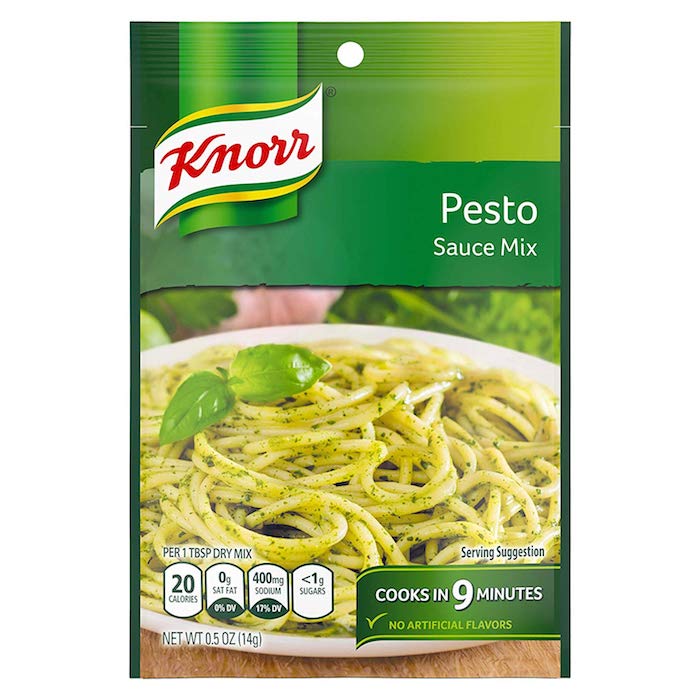 You can get pesto sauce mix packets at most grocery stores. If you're hiking with olive oil, this is a great option! Simply add the olive and water to create the sauce.
Pesto Paste: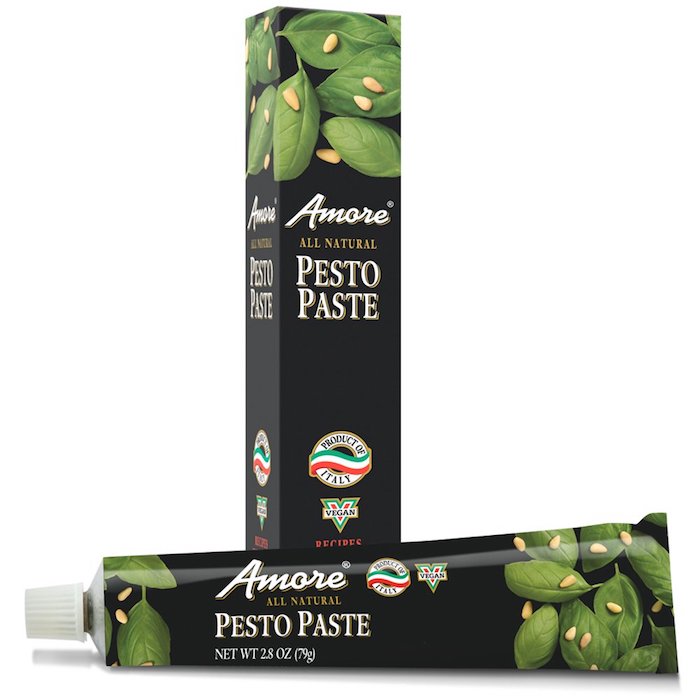 Another alternative that's great for backpacking are these pesto paste tubes! They're easy to carry with you. And I personally think it tastes much better than the mixes! You can buy them here on Amazon.
Pesto Gnocchi with Sun-Dried Tomatoes Recipe
I hope you enjoy this recipe as much as I do!
We used store-bought sun-dried tomatoes for this particular recipe. But with tomatoes being in season, I've started dehydrating them at home too! Your own dehydrated tomatoes would be a great addition to this.
Pesto Gnocchi with Sun-Dried Tomatoes
A simple one-pot recipe that's great for backpacking. You only need 4 ingredients!
Ingredients
1

lbs

gnocchi

4

tbsp

basil pesto

2

ounces

sun-dried tomatoes

parmesan cheese

optional
Instructions
Bring water to boil. Add just enough water to just cover the gnocchi so you can save both water and fuel. Cook gnocchi according to the package, about 4 minutes.

Drain gnocchi. Add in pesto, sun-dried tomatoes. Top with parmesan cheese, and enjoy!