People from around the world flock to the Estes Park area and Rocky Mountain National Park for all the amazing outdoor adventures that can be had.
Dozens of trails ranging from the most basic to the most extreme call to visitors of all ages. If you want to avoid the crowds or spend a day outside of RMNP and still find a great adventure, here are some hiking trails located near Estes Park not in Rocky Mountain National Park.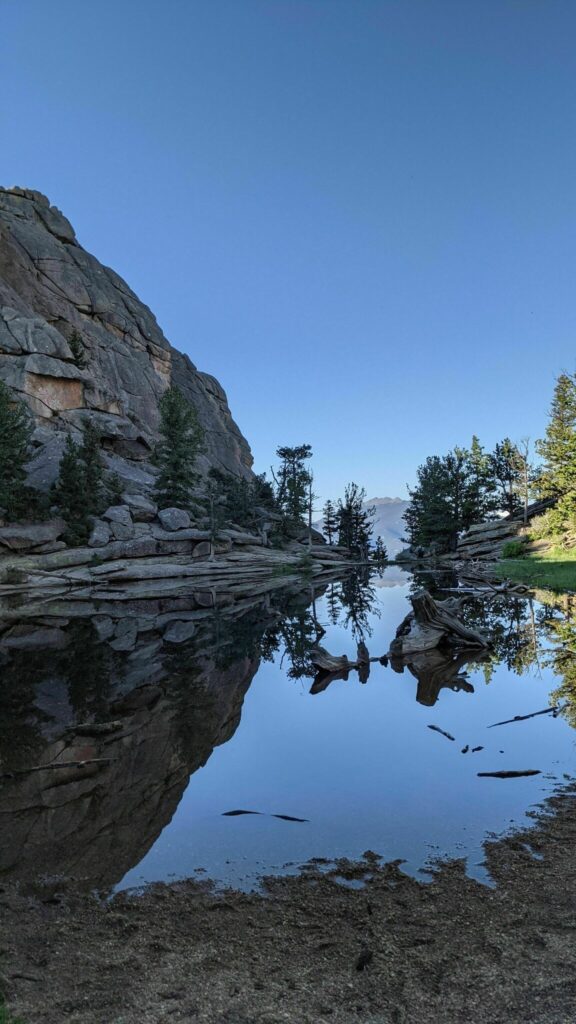 Another easy hike for beginners is the Lake Estes loop. Located in Estes Park, Lake Estes is home to many of the area's activities. The loop follows the lake shoreline offering beautiful panoramic views of the mountains. Used by runners, hikers, bikers, and walkers, this trail is great for spotting local wildlife.
Total Distance: 3.8 miles
Southeast of Estes Park in the Roosevelt National Forest is the Hermit Park Open Space. With several trails to choose from, the Limber Pine Equestrian Connector Trail is a nice easy trail for the novice hiker. Only 1/4 mile in length with a minimal change in elevation, this short hike is great for guests that are looking for an easy, family and pet friendly walk. Bikes and horses are also welcomed on this trail.
Total Distance: 1/4 mile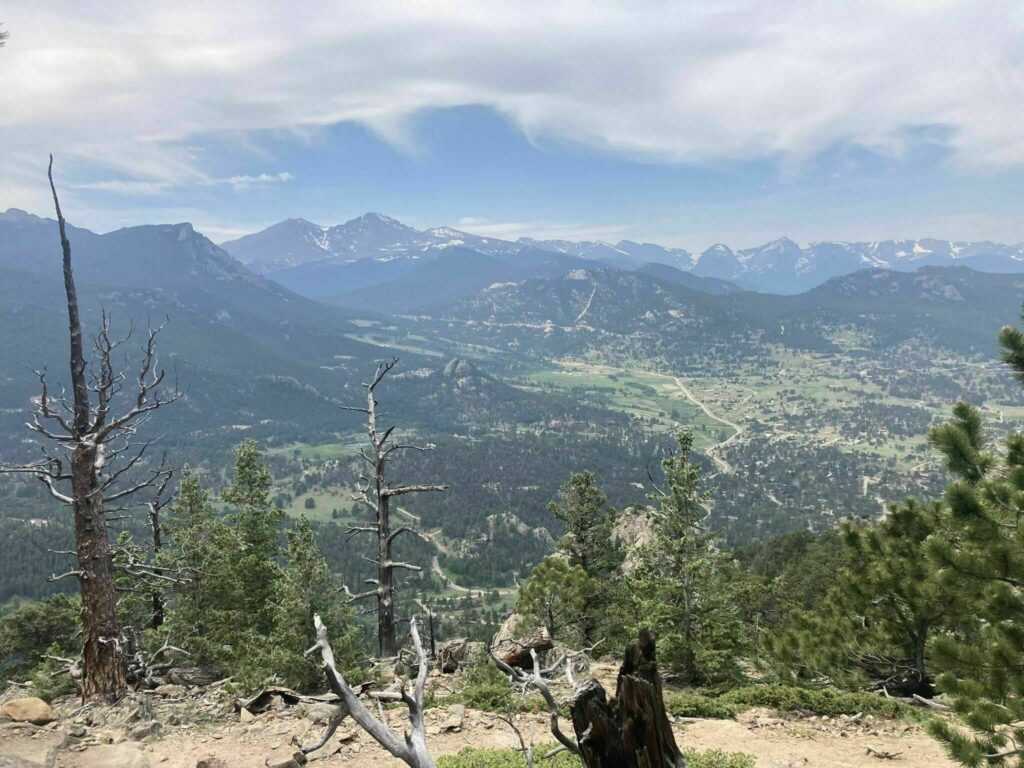 Also located in the Hermit Park Open Space is the Kruger Rock Trail. This trail is for the more experienced hiker with a total elevation change of 878 feet. This winding, mostly dirt path will take adventure seekers from the home base to Kruger Rock. The hike is best used for enjoying beautiful wildflowers and bird watching. Dogs are allowed on the trail as long as they are on a leash.
Total Distance: 4 miles
One of the most beautiful trails in the Roosevelt National Forest is the Lily Mountain Trail. An advanced hike that is recommended for experienced hikers, this trail features stunning wildflowers and the possibility of meeting wildlife. The trail offers a number of options regarding length and difficulty and dogs are welcomed while on a leash. With an elevation gain of 1,282 feet, hikers that endure the climb are treated to some of the most spectacular views in Colorado.
Total Distance: 4 miles
A more moderate hike, the East Portal to Sprague Lake is a popular, out and back, route. Hikers will enjoy views of the Continental Divide, Hallett Peak, Taylor Peak and Flattop Mountain on their way to Sprague Lake via the Adams Tunnel East Portal trailhead. There is very little change in elevation on this hike, making it more accessible to less experienced hikers. Once arriving at the lake, hikers can enjoy an easy mile loop around and enjoy the beauty of Sprague Lake.
Total Distance: 3.2 miles (4.2 with lake loop)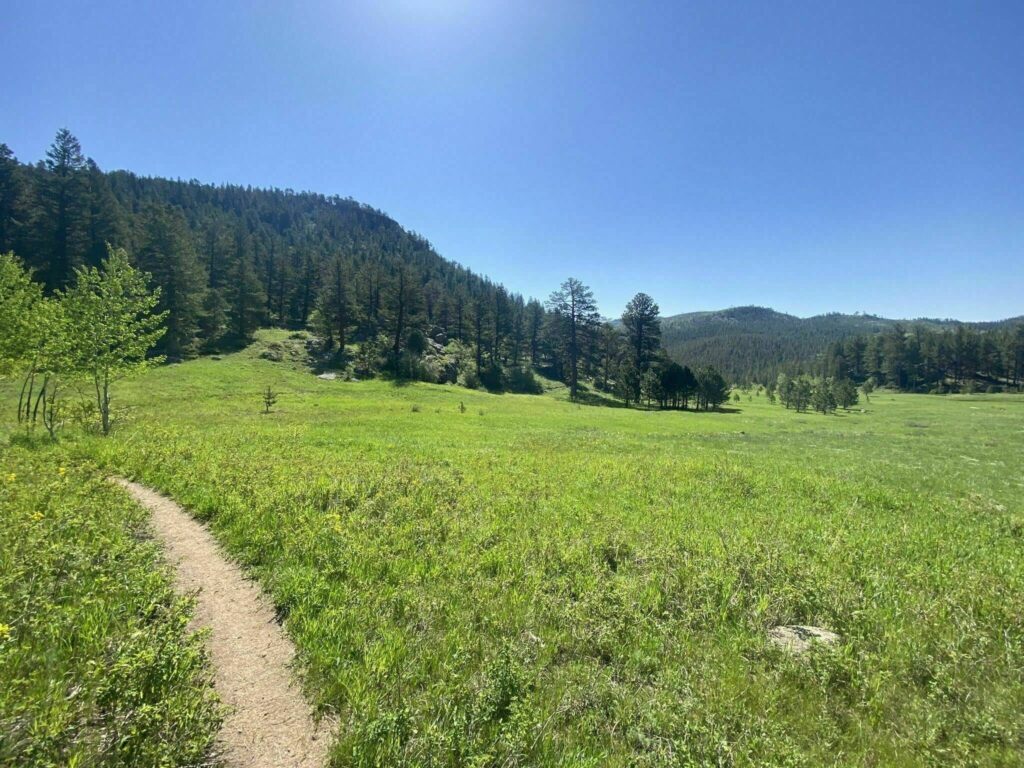 For a great, river view trail, the Lion Gulch Trail is one of the best. This out and back hike features a beautiful, shaded hike along the river and is great for viewing wildlife. with an elevation gain of 1,374 feet, this trail is rated moderate and is recommended for more experienced hikers. Great for a horseback riding adventure, this trail has a steady incline with 2-3 steeper inclines. Beautiful meadows and twinkling aspens are a treat along the way. Dogs are welcomed as long as they are on a leash.
Total Distance: 6.3 miles
Things to do in Estes
One of the most beautiful areas of the country is Northern Colorado. Towering mountains, beautiful lakes, and plenty to see and do make this area one of the top destinations in the country. Taking the grand prize of great vacation destinations is Estes Park and the nearby Rocky Mountain National Park. With activities and adventures for the whole family this beautiful mountain town and surrounding park provide plenty to see and do. Here are some of the top attractions in Estes Park, Colorado.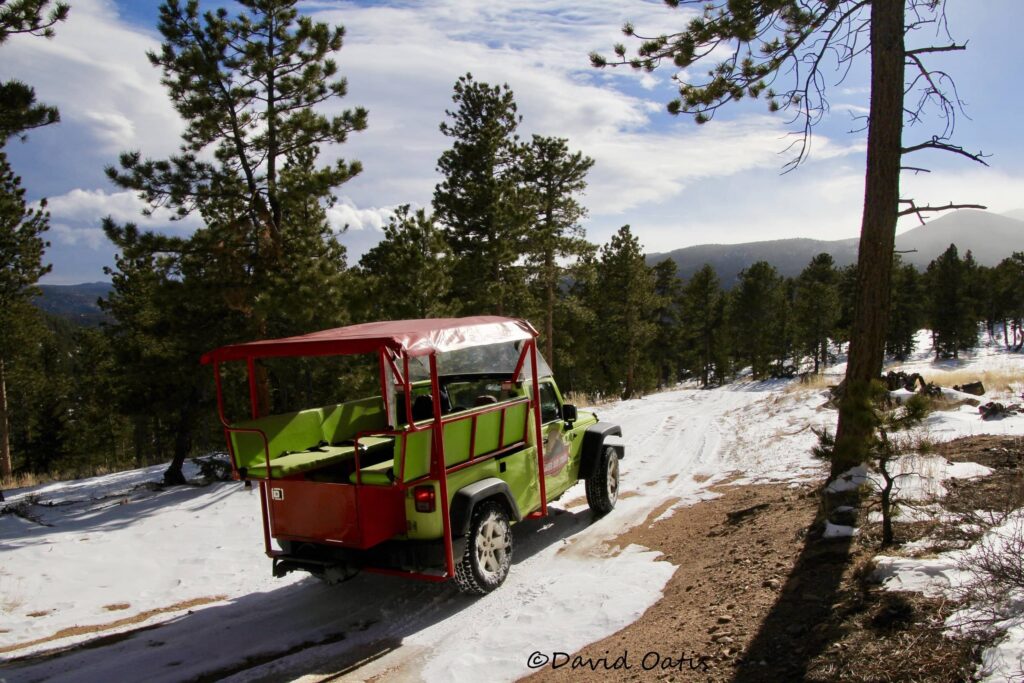 One of the best ways to get to know this beautiful city is to take a guided tour. There are several companies in the area that offer jeep tours of the surrounding mountains, guided walking history tours of the town, and even event specific tours such as sledding, snowmobiling, or other outdoor activities. Visit the local visitor's center for details on tour companies and to book a tour that fits your trip to a tee.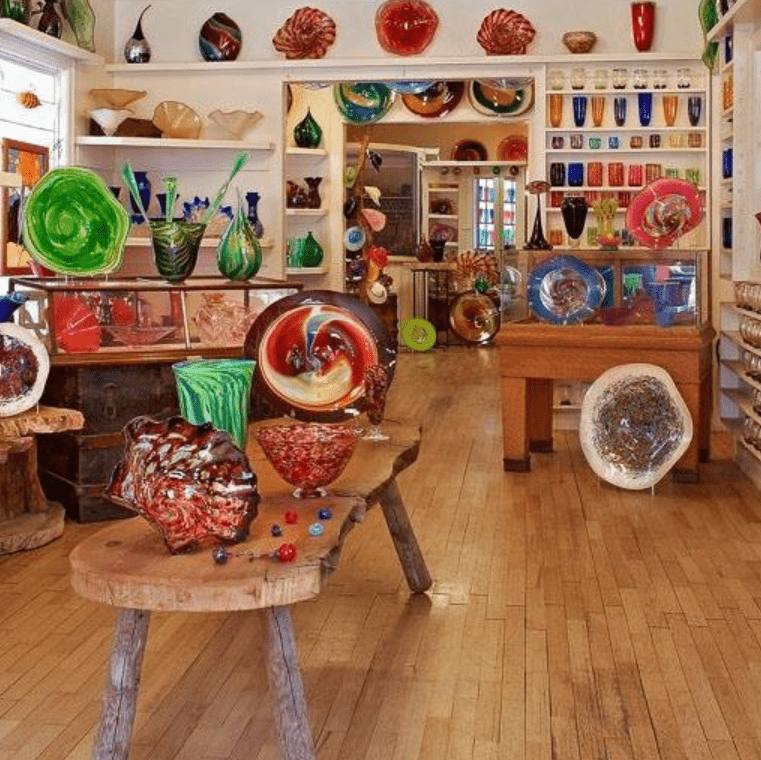 A favorite spot for locals and visitor alike, the Patterson Glassworks Studio and Gallery has been capturing the imagination of visitors of all ages since 1986. Established by glass artist Garth Mudge, this fantastic gallery has been a place for guests to see the artists at work creating beautiful glassworks.
The artists use a variety of tools ranging from jacks and paddles to wet newspaper to create these beautiful designs through a process known as incalmo, or the fusing of two or more air bubbles. The gallery contains items for viewing and for sale ranging from the everyday ware of glasses and plates to more unique pieces.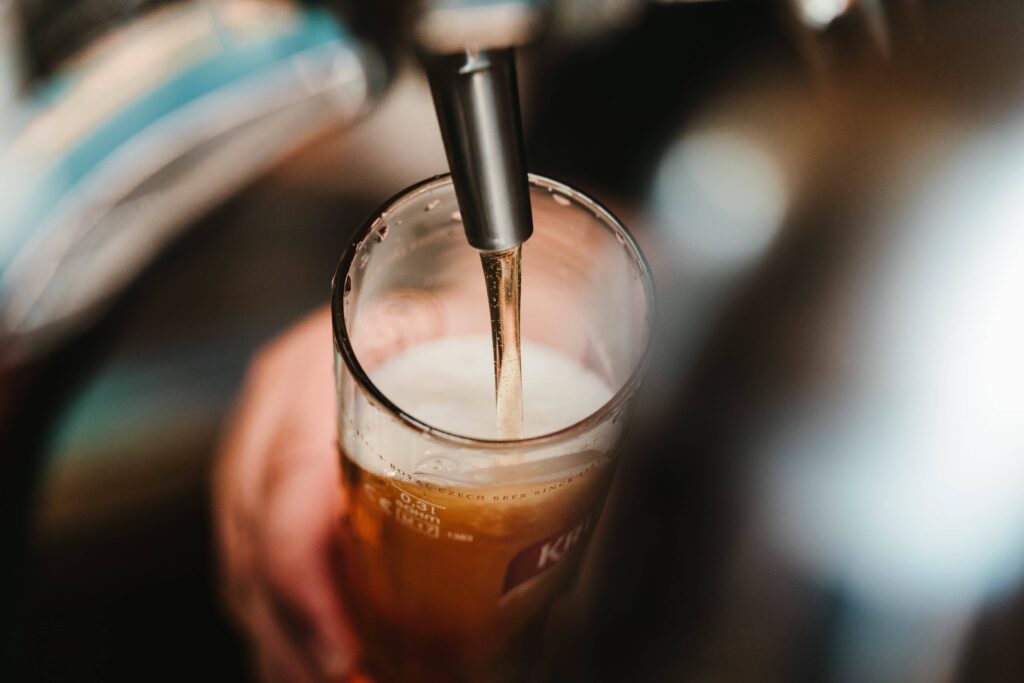 Located on Prospect Village Drive in Estes Park is one of the best local breweries in the area. With over 12 hand-crafted beers on tap created on-site as well as plenty of root beer and other delightful drinks, this location is a must-see when visiting the area. Make a meal out of your stop and select from a wide range of options guaranteed to please even the pickiest of eaters.
The restaurant also offers a fantastic scenic overlook as well as pool tables, video games, and so much more. Don't know what you want to try? Head over to the tasting room to sample all that the Estes Park Brewery has to offer.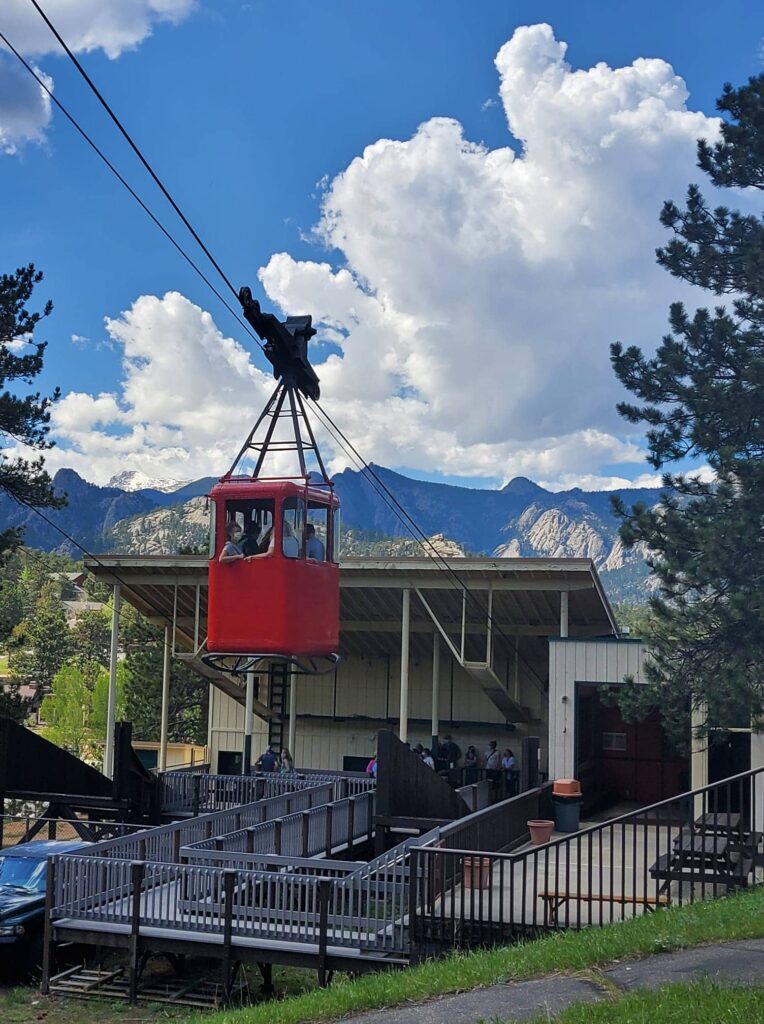 If you don't want to hike, but still want to be treated to amazing views, check out the Aerial Tramway. The Estes Park Aerial Tram glides safely above the treetops from the base to the summit of Prospect Mountain.
Once you arrive at the top, stay and enjoy the majestic views offering postcard perfect scenery. For the best photograph opportunities and the best weather, ride early in the morning or enjoy a sunset from the mountain grandeur.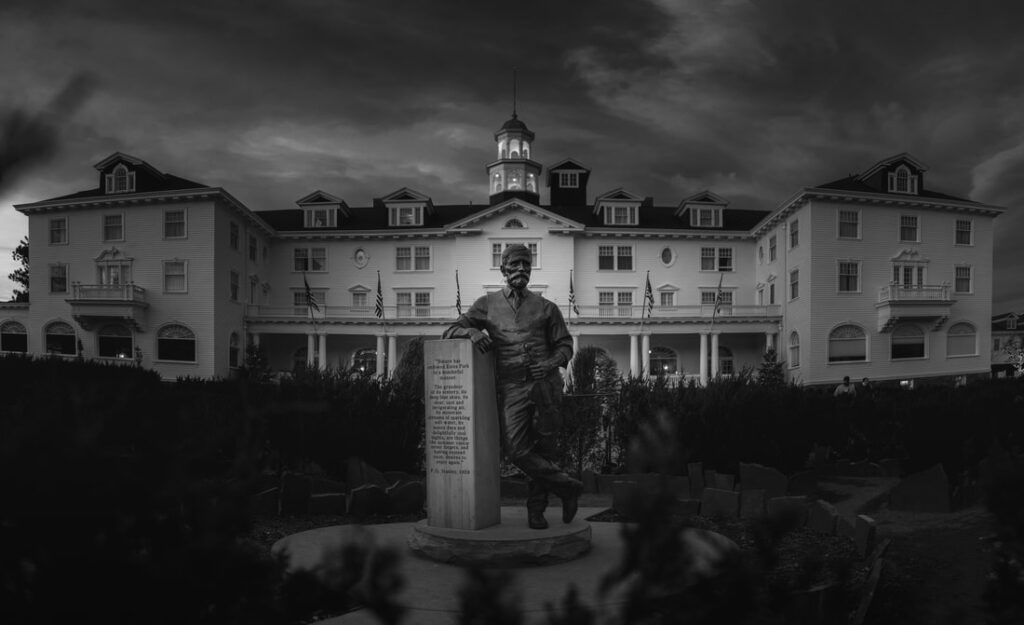 Of course, no trip to Estes Park is complete without a visit to the iconic Stanley Hotel. Built in 1909 by the Stanley Steamer founder, F.O. Stanley, and featured in movies such as "The Shining", the Stanley Hotel is an upscale resort and wellness destination.
Earning a reputation for being home to some unusual paranormal activity, the hotel offers tours during the day for the history buff and at night for those who wonder what goes bump in the night.
The hotel is also home to an expansive whiskey bar and Colorado's largest selection of whiskeys and single malt selections, as well as restaurants, gift shops, and beautiful grounds to explore. Whether you are staying for the night or just enjoying the grounds for the day, this is one location that should be on everyone's to-do list.
Whether it is hiking or visiting one of these popular attractions, there is plenty to do in Estes Park and outside of Rocky Mountain National Park. Plan a fun day trip or overnight trip with family or friends!