Here's another favorite foil pack recipe for camping!
I love tacos – any time, any place. Including when I'm camping.
You can make delicious fajitas in a skillet right over the campfire. But if you want something with easier clean-up and simple meal prep, try these tasty chicken fajita foil packs.
The "secret" ingredient to my favorite fajitas is marinating the chicken in the the spices along with Valentina hot sauce.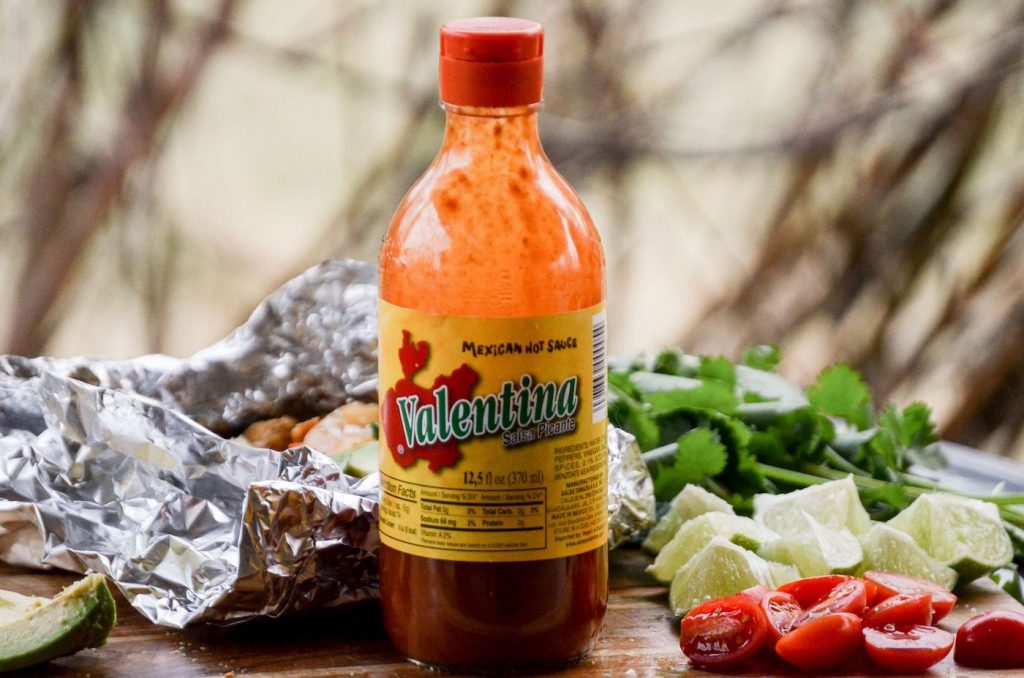 You can place the foil packs directly in your campfire coals or cook over the grill.
There's not much you'll need to do at the campsite with this recipe. The main thing is chopping the veggies.
If you want the easiest experience while at the campsite, chop the veggies at home and store in an airtight container.
You can also premix the spices (or simply bring a fajita seasoning pack found at every grocery store) if you don't want to bring half your spice cabinet camping!
How to Make Foil Pack Chicken Fajitas
The first step is to mix the all of the seasoning, hot sauce, and vegetable oil and fully coat the sliced chicken!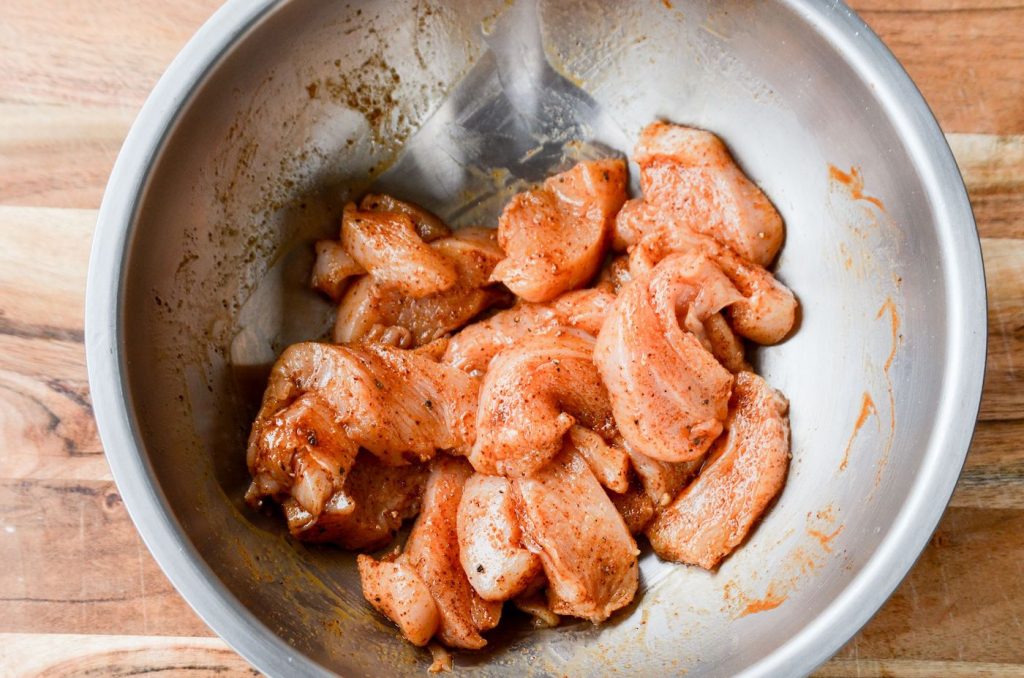 Let the chicken marinade for at least an hour.
While the chicken marinades, chop the vegetables into thin slices.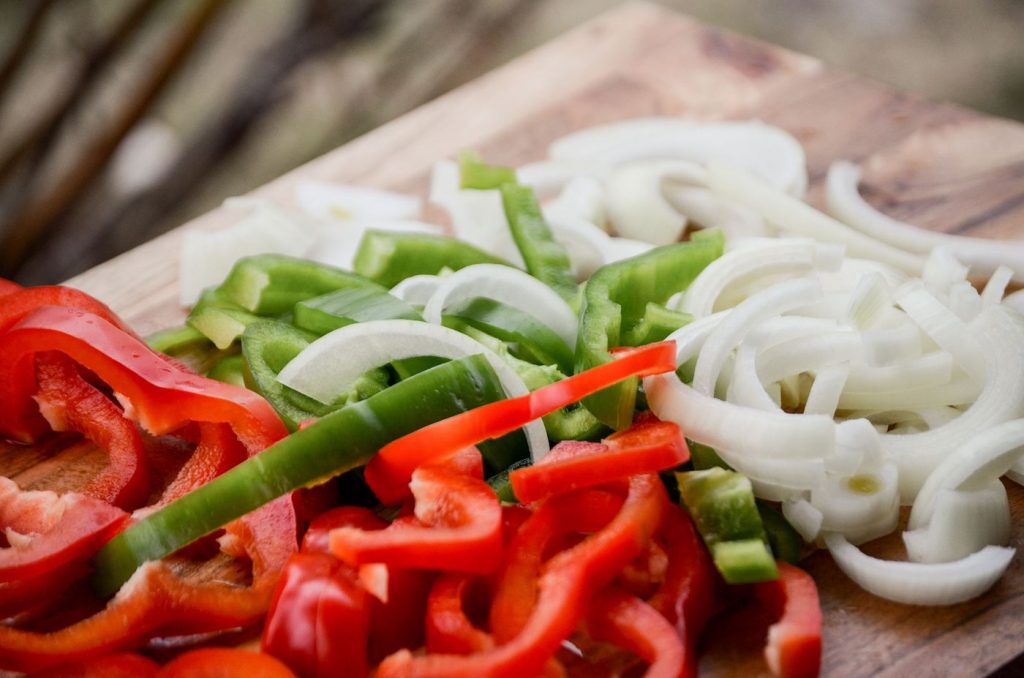 Mix the chicken and vegetables and put on a large sheet of tin foil. Fold the tin foil, and then wrap the edges tightly.
Either place on the grill or in the campfire coals for about 18 minutes, or until the chicken is fully cooked. There's no need to flip the foil packs! (You'll just risk having everything fall out and get covered in ash!)
Once done, garnish with your favorite toppings like lime, cilantro, sour cream and avocado. You can eat these straight out of the foil packets or serve with corn tortillas.
You can easily heat the corn tortillas over the fire or grill too. Just wrap the tortillas in foil and heat for about 4 minutes.
Below is the full recipe and ingredients.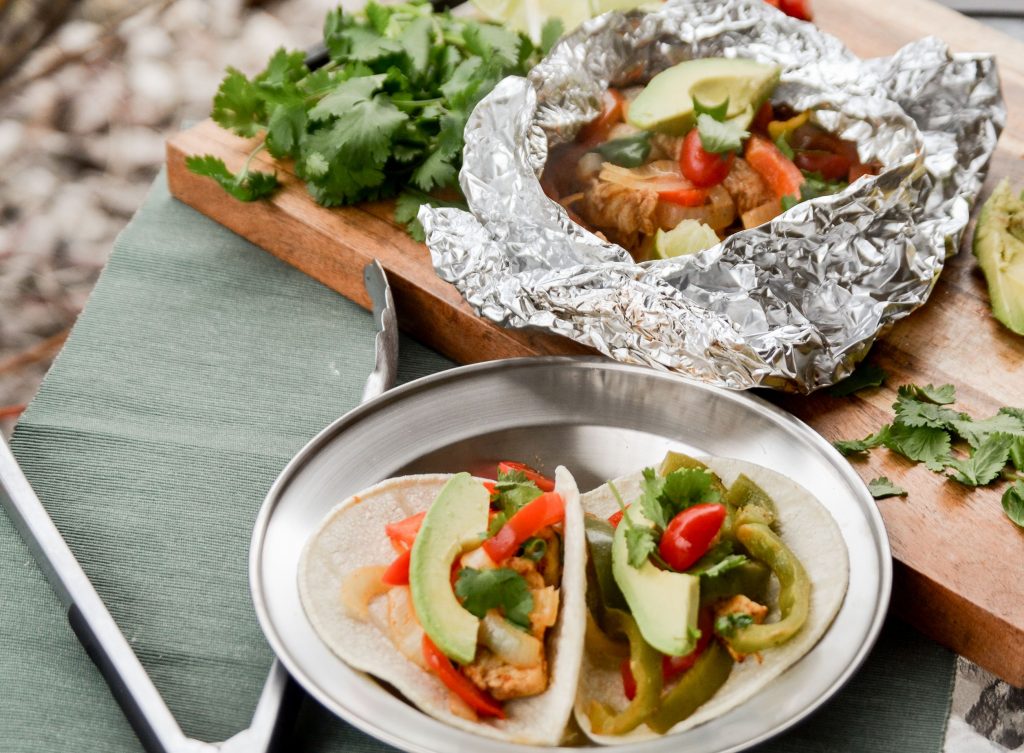 I hope you enjoy your next camping trip! Camping can be so much more than hotdogs and oatmeal. Follow The Backcountry Kitchen on Pinterest for more camping recipe inspiration too!