Colorado is a beautifully diverse state. A great way to experience it is on a train. The advantage of taking a train is that you can easily see locations that are difficult to reach by car and too far to hike. Consider these nine Colorado train rides.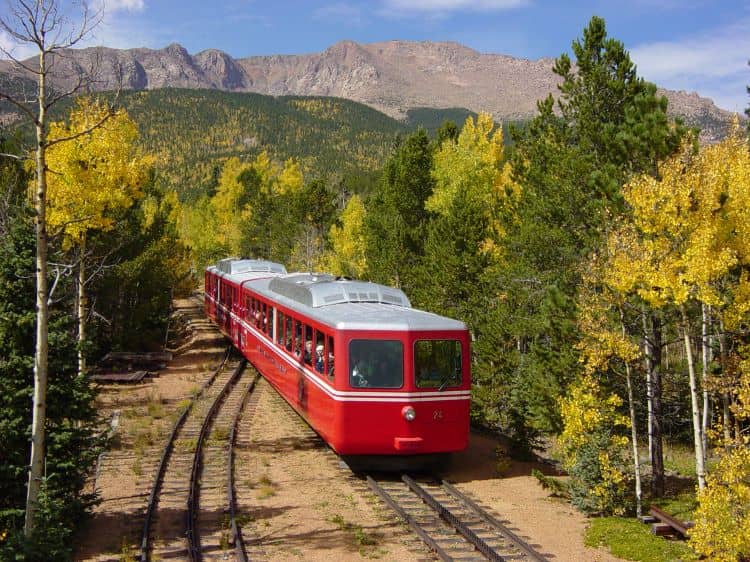 Ride to the top of Pikes Peak on the Broadmoor Manitou & Pikes Peak Cog Railway. Alternatively, ride your bike up the mountain and use the train to come back down or hike one way and take the cog railroad the other. This railroad is the highest cog railway in the world, and you will never forget the views from Pikes Peak's summit.
While this railroad has been climbing to the summit since 1891, experience the new track, cars and depot opening in May 2021. This fantastic experience is combinable with several others in the Manitou Springs area, including ziplining, fly fishing and a high-ropes course.
How to Book: Book your tickets here. Adult tickets start at $58, and children's tickets start at $48 for those under 12.
Location: Pickup and Depart from Manitou Springs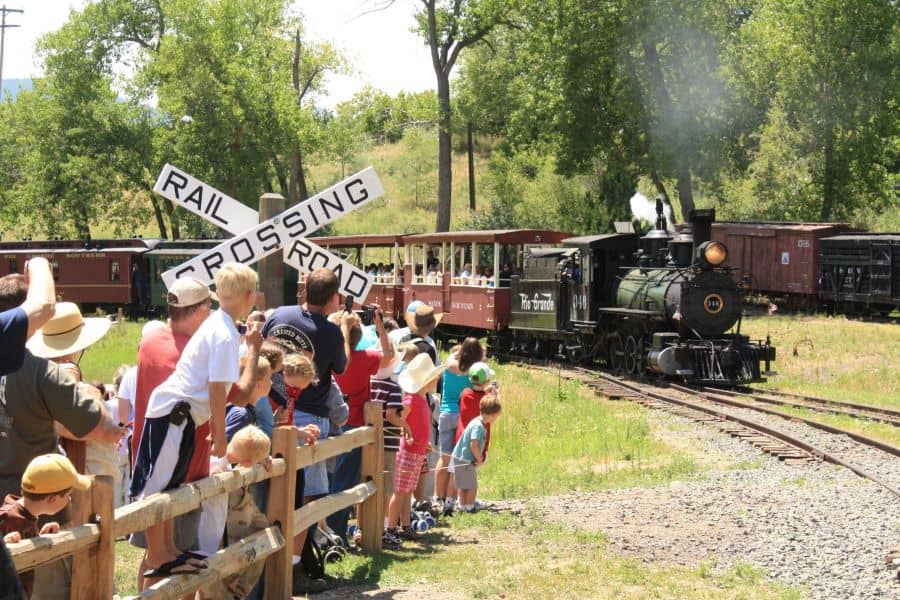 Take a train ride with the Colorado Railroad Museum each Saturday from mid-January to mid-May. Trains operate Tuesday through Saturday from late May to mid-August, when Saturday-only trains resume until late October. A diesel locomotive will pull most trips, but they may substitute a steam locomotive on occasion.
Choose between morning and afternoon train trips, with each trip lasting approximately 30 minutes. Be sure to leave time to visit the museum with its fascinating early railroad displays.
How to Book: Purchase tickets here. Adult tickets are $14 for adults and $7 for children.
Location: Colorado Railroad Museum, Golden, Colorado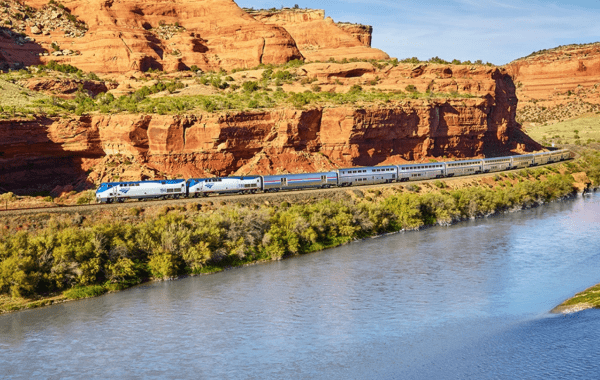 Operated by Amtrack, the California Zephyr offers several different Colorado train rides. The most common plan is to catch the train at Denver's Union Station and ride the tracks for 110 miles along the Colorado River to Glenwood Springs.
In addition to Denver and Glenwood Springs, this train stops in Fraser-Winter Park and Granby, so it is easy to customize a schedule fitting your time and interests.
How to Book: Purchase tickets here. Tickets from Denver to Glenwood Springs start at about $37.
Location: Multiple, including Denver Union Station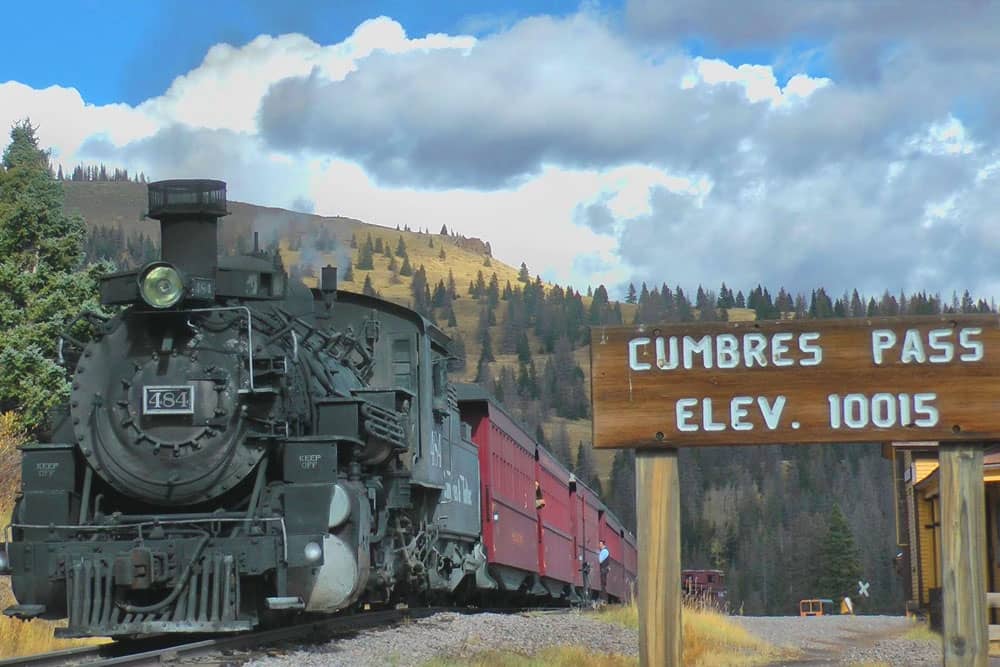 Ride along as a coal-fired steam engine pulls your car over 64 miles of railroad track through steep mountain canyons, high desert areas, and lush meadows as you crisscross between Colorado and New Mexico on the Cumbres & Toltec Scenic Railroad.
You will feel like you can reach out and touch the rocks as you go through narrow gorges on your way to Cumbres Pass, which is the highest pass reachable by train in the United States.
You may also want to participate in this railroad's four-day engineer and fireman school. Options are leaving from Cumbres and Antonio, and many options include a complimentary buffet lunch.
How to book: Book your tickets here. Adult tickets start at $105, and children's tickets start at $55.
Location: Pickup and Drop off in Cumbres or Antonio.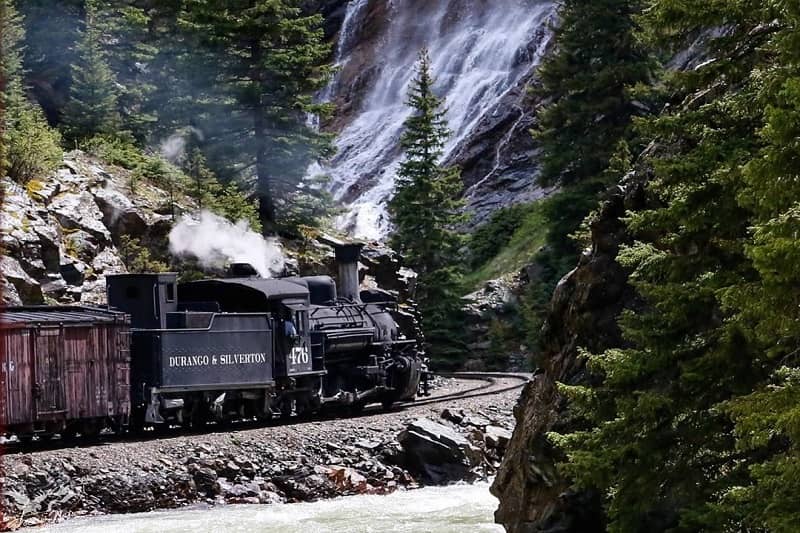 Take your seat in the spacious cars on the Durango & Silverton Narrow Guage Railroad for a 3.5-hour trip through the breathtaking San Juan Mountains. See the iconic Horseshoe Curve, High Bridge and Animas River Gorge as the steam engine pulls your car up the steep grades, just like engines have done since 1882. There's a car with plenty of great-tasting snack options.
Once you reach Silverton, you have 1.5 hours to explore the historic community, including possibly taking a mine tour, whitewater rafting or going ziplining, before making the return journey. This train operates from late May through October.
How to book: Book your tickets here. Adult tickets start at $99 while children tickets start at $65.
Location: Pickup and Drop off in Durango, Colorado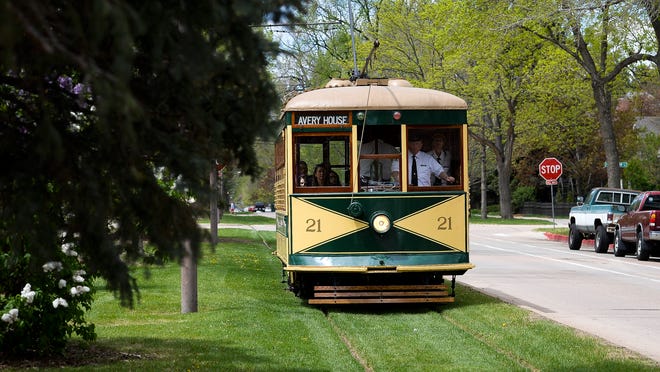 Grab the trolley at the Fort Collins City Park and ride it to Old Town. Volunteers operate this heritage streetcar experience that is an easy way to get around this community. Each ride lasts approximately 30 minutes and runs along the track laid out in the early 1900s.
How to book: Look for details to come. Tickets are $2 for adults and $1 for seniors.
Location: Fort Collins City Park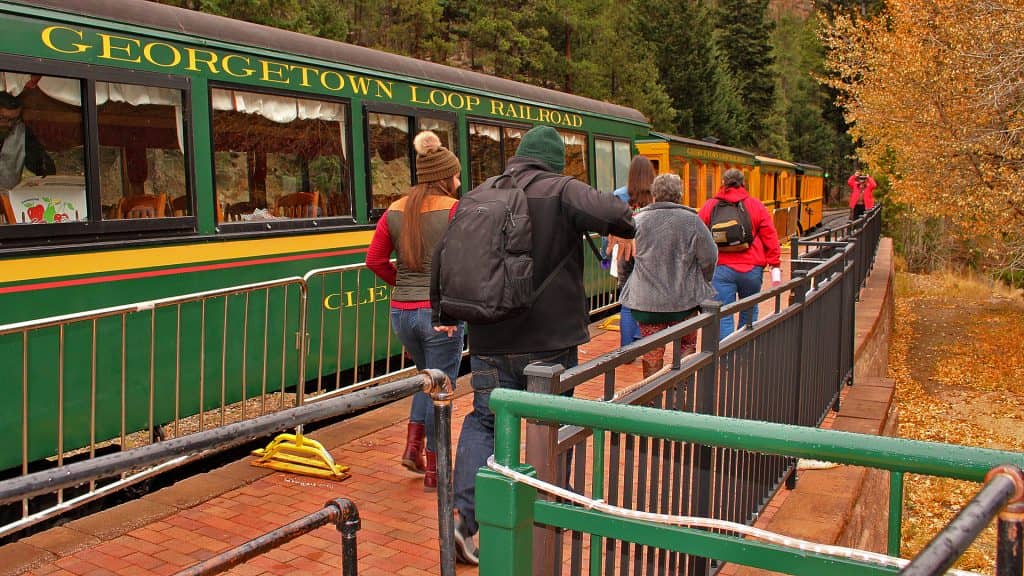 One of the oldest train tracks in Colorado runs from Georgetown and Silver Plume. Start your ride on this narrow-gauge railroad at the Georgetown Depot by choosing to ride in open-air cars or parlor cars. Families and groups will want to consider renting the caboose that accommodates up to nine people for one price.
Select an option allowing you to stop at the gold mine to try your hand at panning for gold. Then, ride the train back to Georgetown. Like Wild West Days, Pumpkinfest and Victorian Christmas, special events occur throughout this option's schedule that runs from late April to December.
How to book: Purchase your tickets here. Tickets are $27.95 without the mine tour and $47.95 with the mine tour.
Location: Pickup and Drop off in Georgetown, Colorado.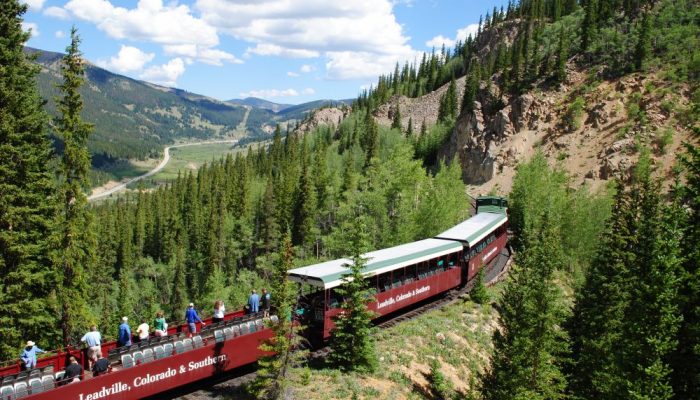 Leadville is the highest incorporated city in North America and a beautiful place to start a train ride on the Leadville, Colorado & Southern Train from the end of May through October. This 2.5-hour option allows you to see the gorgeous Arkansas River Valley and the Continental Divide. You can pick options allowing you to ride in the engine or caboose. Of course, you can select attractive passenger car options.
As you ride through the breathtaking San Isabel National Forest, the engineer will entertain you with colorful stories of Leadville's history. Consider some of their special events, like their barbeque train rides or choose to combine your ride with their zipline.
How to book: Purchase your tickets here. Tickets are $42 for adults and $22 for children ages 4 to 12.
Location: Pickup and Drop off in Leadville, Colorado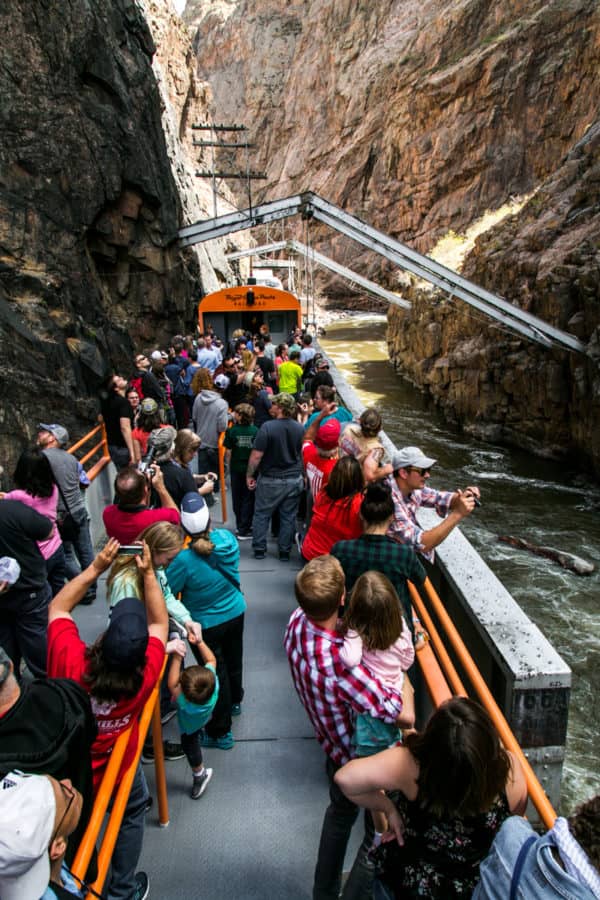 Travel through the breathtaking Royal Gorge on the Royal Gorge Route Railroad. At least four departures occur daily from early March to early January on this train leaving Canon City, Colorado. You can choose to eat breakfast, lunch or dinner on this train as it travels through the gorge and along the Arkansas River.
Make someone's day by buying them a ride to celebrate a memorable holiday, like Mother's Day, Father's Day, Easter or New Year's Eve. This train often hosts unique murder mystery train rides. President Roosevelt described his ride along this route as "The trip that bankrupts the English language!".
How to book: Purchase your tickets here. Tickets start at about $54 for adults and $49 for children.
Location: Pickup and Drop off in Canon City, Colorado.
There are many fantastic opportunities to catch a scenic train in Colorado. Choose your favorite and plan your adventure very soon. You will love the scenery as you ride the rails in Colorado.