Buying local, especially during COVID-19, is a great way to give back to small businesses struggling to keep their doors open. Look no further than these great Colorado companies for everyone on your list.
Pictured above is my Topo Designs backpack – you'll see a few great gift ideas from them, as they're among my favorite local brands.
But, rather you're looking for a great Colorado-based gift for him, her, mother, or friend – I've got you covered. Here are a few great Colorado gift ideas for the foodie, outdoor-lover, and more.
Note: Unfortunately, not every idea here is made in Colorado. All are Colorado-based brands, but their sourcing and production might be outsourced elsewhere. They're still Colorado brands I love and recommend. I'd love to hear any of your other favorite brands in your the comments, so I can continue to try new products and keep this updated!
Colorado Gifts For Him
This pullover from Melanzana is perfect for the guy who is always on the go. Made of super soft and fast drying fleece fibers, this pullover is completely US made and assembled in Leadville, Colorado.
I bought one for my partner last year (yes, we have matching ones now!) and he wears it ALL of the time. It's time for me to get a second. This is one of my favorite Colorado-based gifts.
You have to buy it in-person, as they currently don't offer online sales. They frequently run out of stock, so check out their site to see what is currently in stock. Next time you're in Leadville, be sure to make a stop here! Great quality locally-made outdoor apparel for a great price.
Town Socks from Topo Designs (Denver, Ft. Collins, Boulder)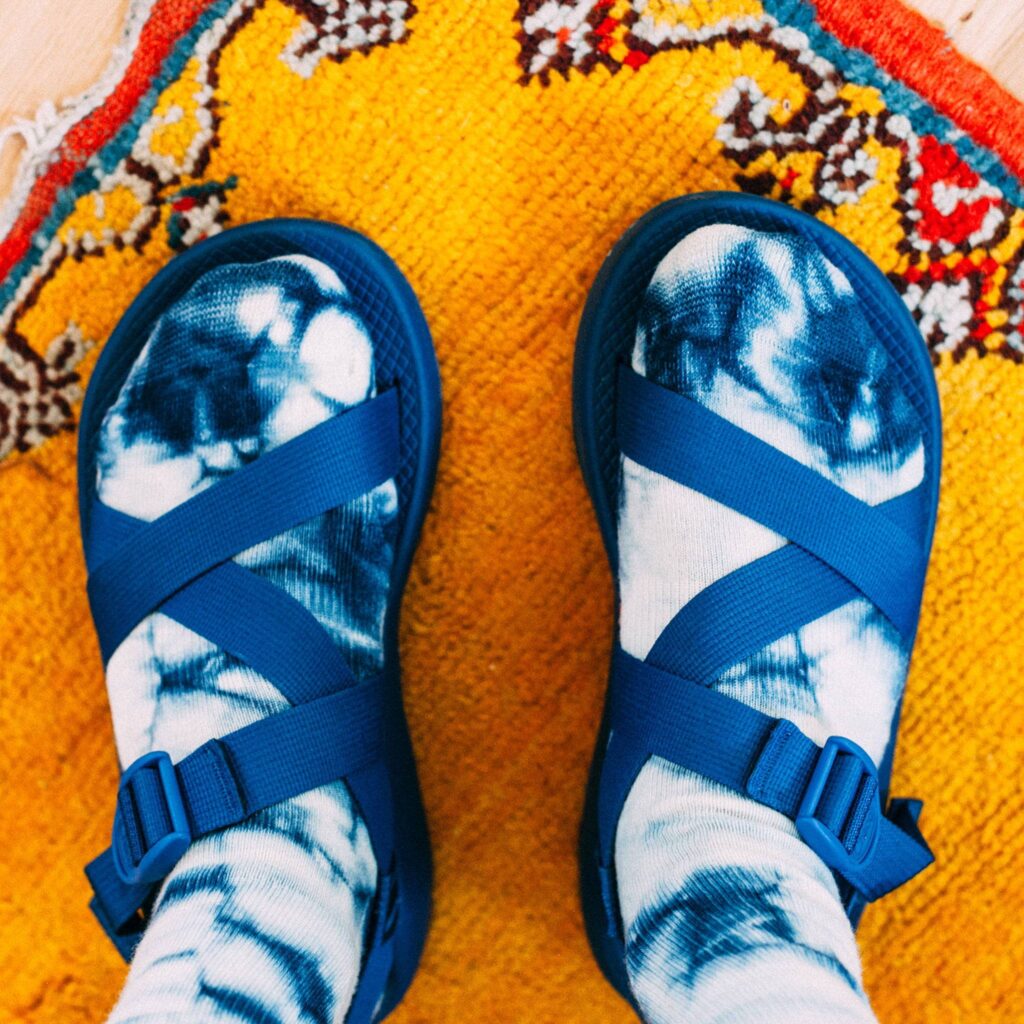 If he loves to put on a warm, clean and fun pair of socks every morning, then pick up these lightweight wool blend socks perfect for hiking! Topo Designs is one of my favorite local brands.
I also have their day pack, which I love for around town adventures. Check them out online or in-person in their Fort Collins store on College Ave.
For the guy who has everything, this hat will make a great addition to his collection! Made with an adjustable snapback and cotton twill, the X-Arrows Curved Trucker hat from Coloradical is the perfect made in Colorado gift for the men in your life.
Big Puffer Vest from Topo Designs (Denver, Ft. Collins, Boulder)
No list of Colorado gifts would be complete without a puffer vest! This one from Topo Designs is Responsible Down Standard certified and great for any guy wanting to brave the Colorado winter while looking stylish.
Floyd's 99 Barbershop, headquartered in Greenwood, CO., focuses on excellent service and excellent products. Get your guy a kit of Floyd's Grooming favorites with this travel pack including Floyd's Classic Shampoo, Classic Conditioner, and Refresh Leave-in Conditioner.
For the man on your list who loves to keep it casual while still being stylish, this tie-dyed long sleeve shirt is perfect to add to his closet.
Colorado-Made Gifts For Her
For the go-getter girl who needs a little extra motivation, pick up a pack of these motivational stickers that will make a great addition to her planner, laptop or water bottle.
If your girl is a minimalist, this is a great piece to add to her jewelry collection. These earrings are hand-crafted from ceramic and 24K gold plated.
Does she like to be comfortable, cute and ready for any weather? This dress has it all! Perfect for the girl who wants to be super fashionable, while also ready to greet the elements.

For the chill girls in your life, this comfy and casual long sleeve tee is perfect for the chilly fall weather oversized t-shirt and leggings look.
For the Outdoor Enthusiast
Rover Pack Classic by Topo
Designs (Denver, Ft. Collins, Boulder)
This classic day pack is perfect for any outdoor enthusiast on your list who needs a durable, yet stylish, backpack for their outdoor adventures. From the innovative Topo Designs, this pack is sure to turn heads anywhere you go!
These durable sweatpants, featuring two hand-warmer pockets and a stretchy belt for a comfy fit, will keep your outdoorsy friend comfortable and warm in any climate.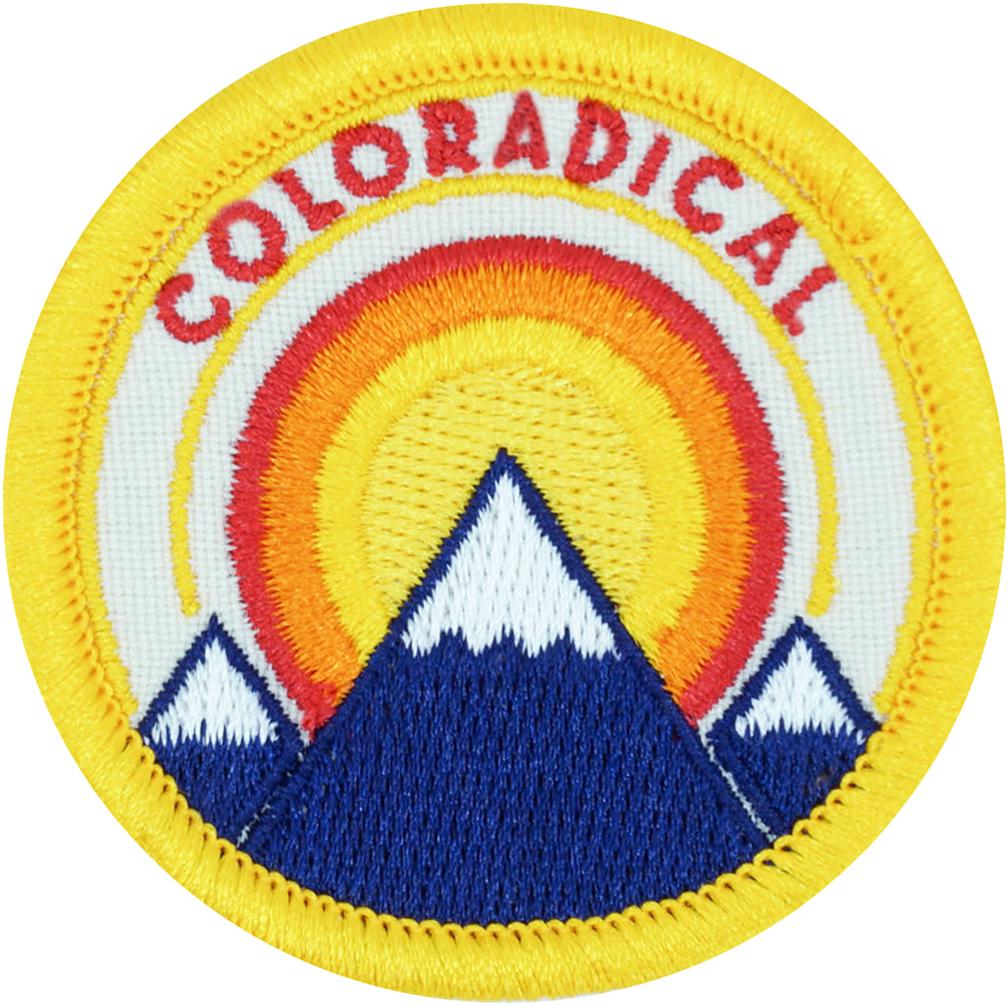 For any camping enthusiast on your list, pick up the official Coloradical camper patch to add to their backpack. This beautiful 2″ embroidered patch comes with iron on backing for easy adhesion.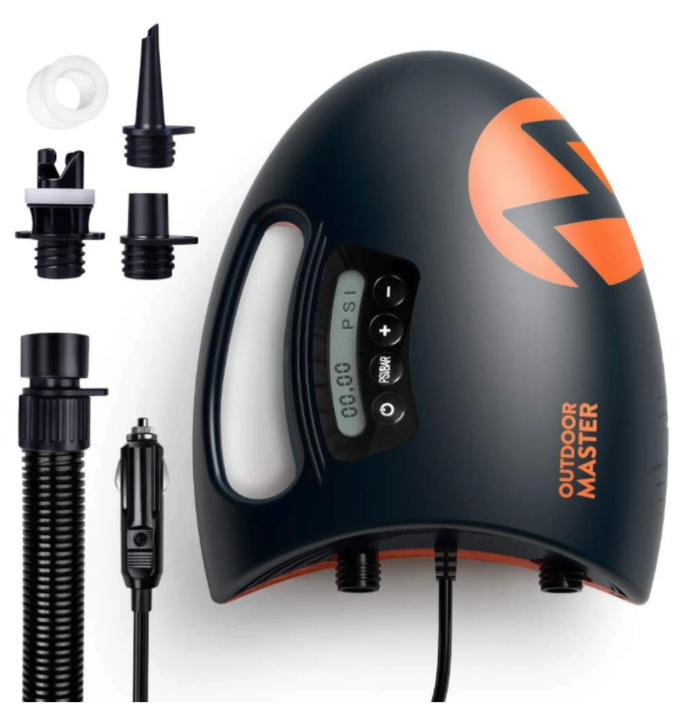 Named the best 2021 SUP Pump by Paddling Magazine, this pump from Hala Gear will help any outdoor enthusiast inflate their paddleboard, air mattress, tires, etc. in a snap! It connects to your car for easy and carefree inflation and can even deflate your inflatables as well.
Accessory Bags (Denver, Ft. Collins, Boulder)
Need a gift under $50? These accessory bags are perfect for any adventurer who already seems to have everything. Perfect for organizing all of the random adventure items you need while hiking or camping.
Help your outdoor enthusiast pal brave the elements with this comfortable fleece beanie that fits perfectly under a hat or helmet to keep their head warm while adventuring in the wilderness.
For the Foodie
Any foodie in your life will love this slow-churned, old fashioned, organic Colorado ice cream. Made using 100% wind power, this company offers 12 different and unique flavors that are sure to cure any sweet tooth.
Founded in Boulder, this natural food brand is bringing the food back to frozen. With products ranging from breakfast and burritos to single-serve bowls, any food lover on your list will love to try these easy meals.
A made in Colorado gift list would not be complete without including Rocky Mountain Chocolate Factory. This highly recognizable chocolate brand has its roots in Durango, CO. and has tons of chocolate treats any foodie will adore!
Nothing is better after a decadent meal than a warm cup of relaxing tea. Check out these 6 classic flavors of loose-leaf tea from Callahan for any foodie on your list who likes to unwind.
For Your Home
These beautiful, hand-made ceramics make the perfect housewarming gift for the friend who loves unique items that serve a purpose. Callahan Ceramics makes it super financially sustainable to shop hand-made ceramics by offering discounted items with minor and major flaws.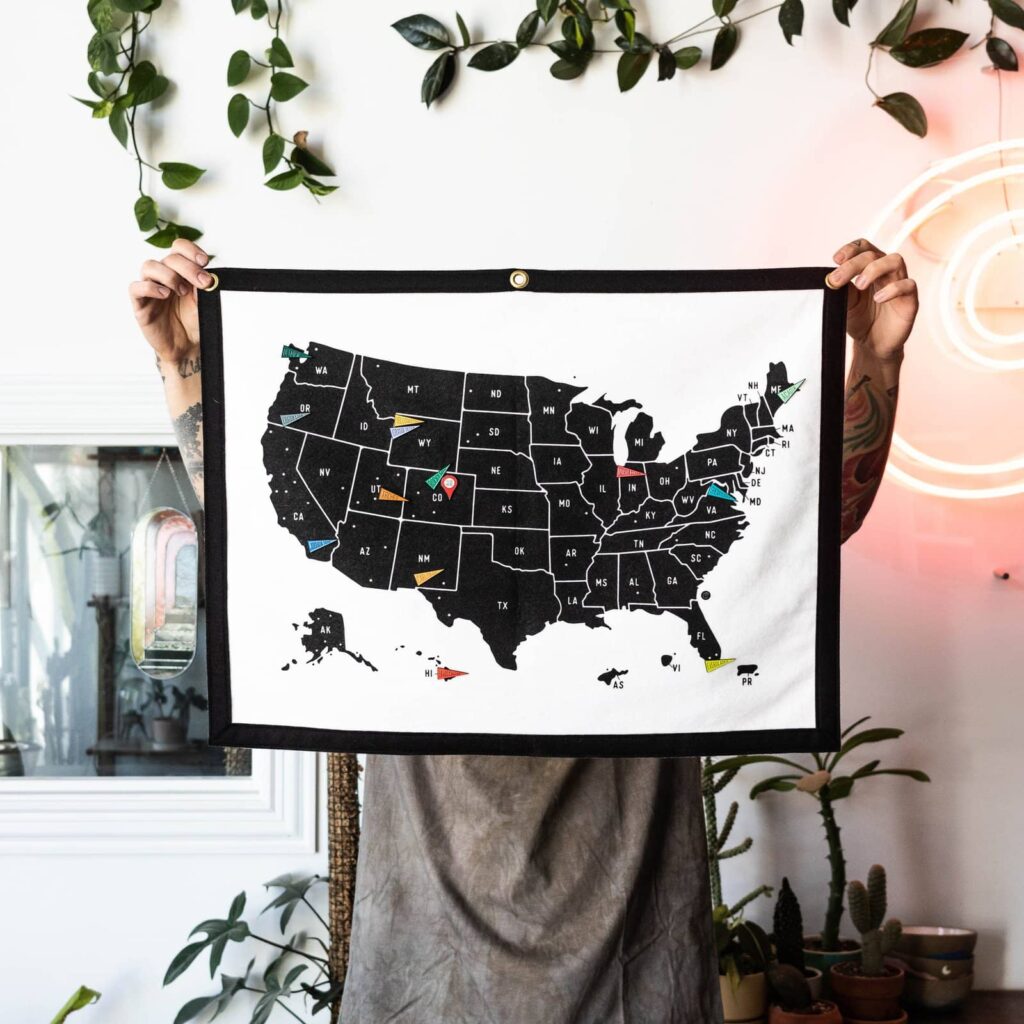 Also from Callahan is this awesome black and white pendant map perfect for your friend who loves to go on adventures, but also loves to call one place home. Measuring approximately 18×24 inches, this will make a beautiful wall hanging for anyone on your gift list.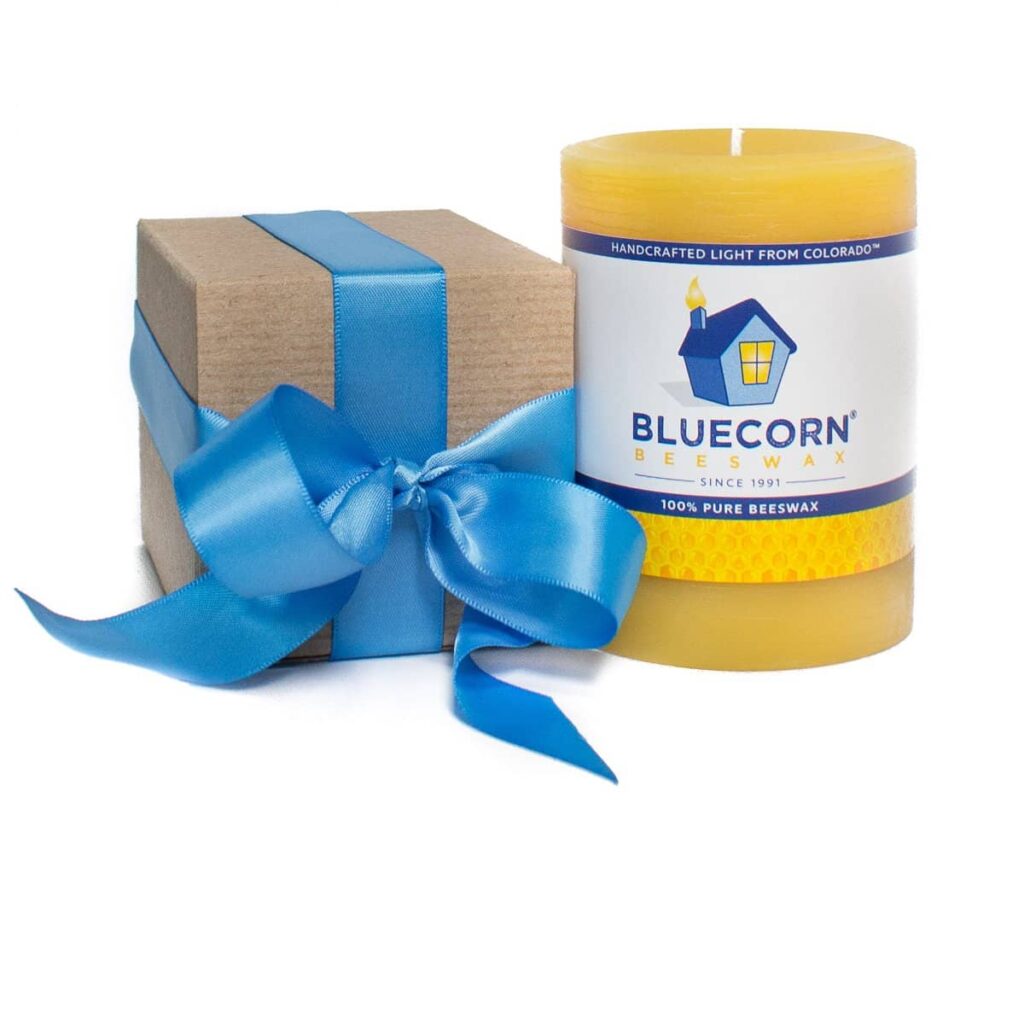 Buying from this local Colorado company is sure to make your gift stand out. With candles ranging from tea lights to aromatherapy, this company makes it easy and simple to find the best gift for the candle lovers in your life.
For Your Bar
For the friend on your list who loves a good bottle of wine, look no further than Stone Cottage Cellars. Located in the charming North Fork Valley on Colorado's Western Slope, this family-owned winery will ship both in and outside Colorado.

Pick up some made in Colorado spirits for your next gift exchange from the highest distillery in the world! Boasting a unique method of blending snowmelt from the Rocky Mountains into their alcohols, Breckenridge Distillery products are sure to turn heads for anyone on your list who loves a good cocktail.

You can't leave a Colorado gifts list without hearing about some locally brewed craft beers! Pick up some Oskar Blues on grocery store shelves throughout Colorado for anyone on your list who loves to fill their bar with unique beer options.

These unique made-in-Colorado will help you for every person on your list!