Here's a list of my 6 favorite items I own for camping! These include both the "fun" (my t-shirt) and the necessities (the best sleeping bag I've ever owned!)
I use every single one of these, and you'll see them around my blog posts in the photos of what I've been cooking.
(This post includes affiliate links.)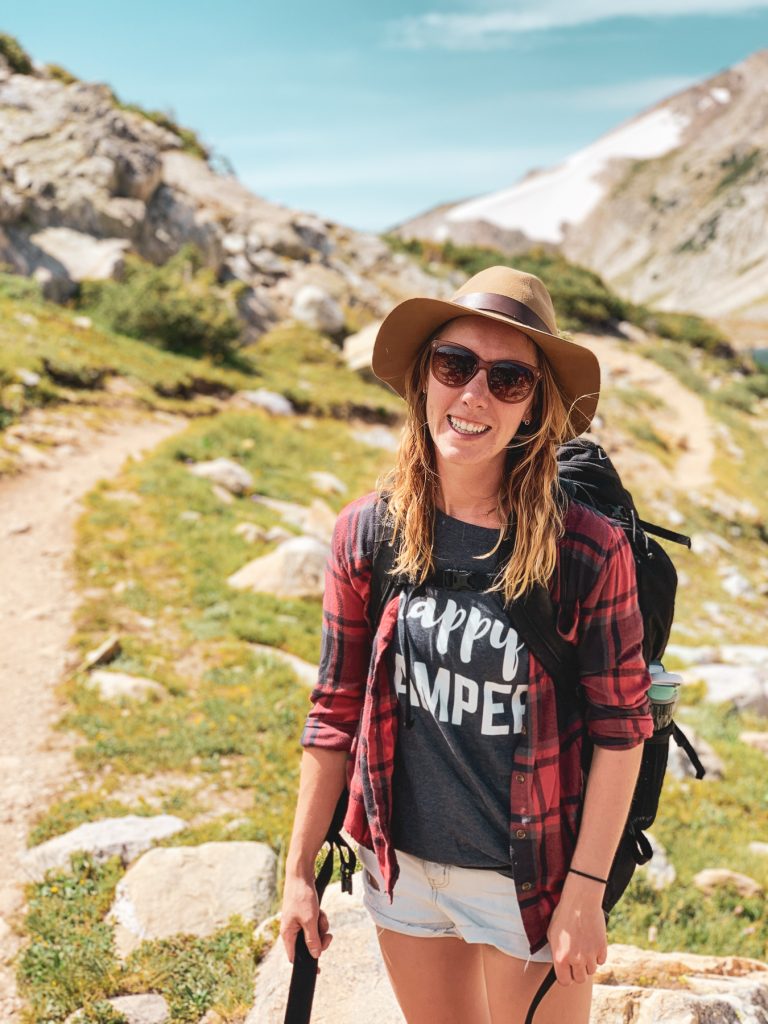 Are you a happy camper? I know I am! I designed this t-shirt and sell it through Amazon to help cover the expenses of this blog. I love it! It's soft and comfy and great for a weekend trip. You can purchase it here for just $16.99.
It's my favorite shirt for a weekend trip!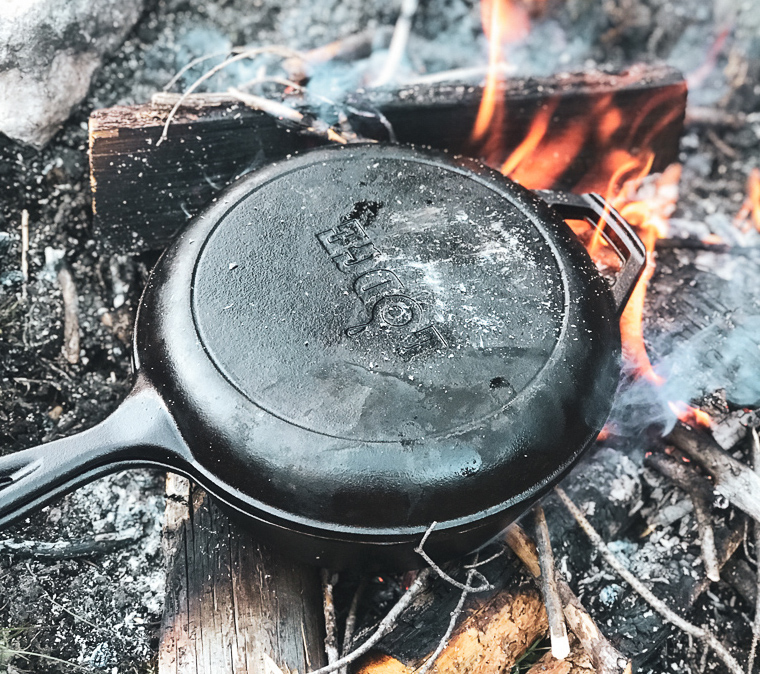 This is what's featured in ALL of my dutch oven recipes (like these dutch oven enchiladas.) It's both a dutch oven and two cast iron skillets. Which means less stuff to pack & clean – oh yeah!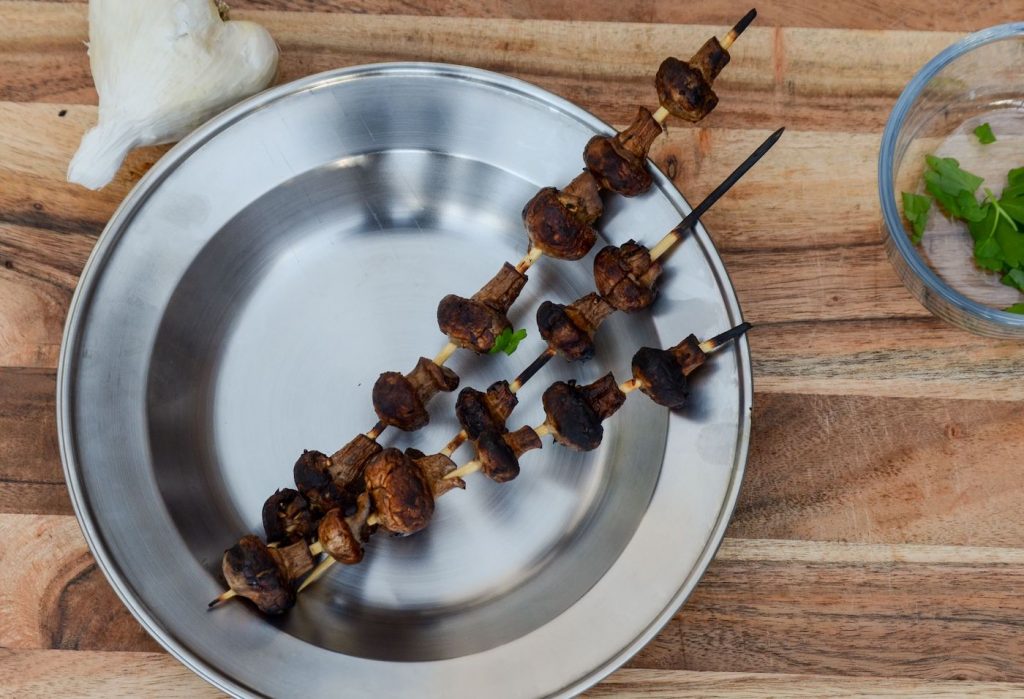 Love these plates with my marinated grilled mushrooms? Me too. They're stainless steel and come with a drawstring bag, making them perfect for camping trips. I bring them on every trip!
Cooking Gear for Camping
This was a new purchase this year, and I'm loving it so far! You can't really cook much in it. It's got one heat setting and that setting is HOT. It boils water in about 2 minutes. Seriously faster than I can boil water at home. It's definitely my favorite piece of gear I have for backpacking this summer.
Camping Gear

We've been in some cold weather camping (nothing below 20 degrees) but certainly below freezing! This sleeping bag hasn't let me down yet. And it's really affordable for a sleeping bag of this rating.